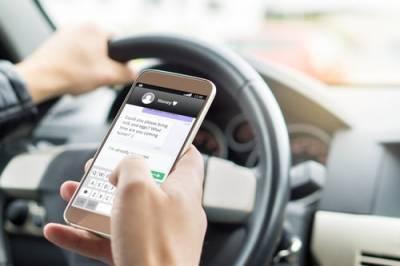 When you are behind the wheel, you are required to follow a multitude of different driving laws, and these are meant to protect the safety of everyone who uses the roads. Understanding these laws can not only reduce the chances of being involved in car accidents or other situations that put you or others in danger, but it can also help you avoid traffic violations. However, people often make mistakes, and you could find yourself being pulled over by a police officer and facing a traffic ticket for texting while driving or other violations. In these cases, you will want to understand exactly how Illinois law applies to your situation, including the penalties that may apply for a violation.
Illinois Law Regarding Cell Phones and Electronic Devices
In Illinois, drivers are prohibited from using "electronic communication devices" while operating a vehicle on a roadway. Electronic communication devices include cell phones, as well as other handheld or portable computers and GPS or navigation devices that are not integrated into a vehicle. Prohibited uses of these devices include making calls (except in hands-free mode), reading or sending text messages or emails, or watching or streaming videos.
Drivers are allowed to use cell phones in hands-free or voice-operated modes, including through the use of a headset, as long as they can make or answer a call by pressing a single button. Drivers are also allowed to use a phone to report an emergency situation and communicate with emergency personnel, and they can use electronic devices while parked on a road's shoulder or when they are stopped because of obstructed traffic, as long as their vehicle is in neutral or park.
Use of an electronic communication device while driving is a moving violation that can result in points being added to a person's driving record. If a person commits three or more moving violations in a single year, their driver's license may be suspended. Fines for texting while driving or other prohibited uses of electronic devices are $75 for a first offense, $100 for a second offense, $125 for a third offense, and $150 for a fourth or subsequent offense.
A driver will face more serious charges if texting while driving leads to a serious car accident. If an accident causes someone to suffer great bodily harm, permanent disability, or disfigurement, a person may be charged with a Class A misdemeanor, their license may be suspended for up to one year, and they will face a minimum $1,000 fine. If an accident results in someone's death, a person may be charged with a Class 4 felony.
Contact an Elgin Traffic Violation Attorney
Since texting while driving can result in dangerous accidents and serious injuries, this offense is taken very seriously, and drivers can face a variety of penalties that affect their license, their insurance rates, and their ability to continue driving. If you need help defending against these types of traffic violations, The Law Office of Brian J. Mirandola can help you understand your legal options, and we will work to protect your license and ensure that you can avoid serious penalties when possible. Contact a Kane County traffic ticket defense lawyer at 847-488-0889 to schedule a free consultation.
Sources:
https://ilga.gov/legislation/ilcs/fulltext.asp?DocName=062500050K12-610.2
https://will.illinois.edu/legalissuesinthenews/program/new-texting-and-driving-laws-in-illinois
Last modified on