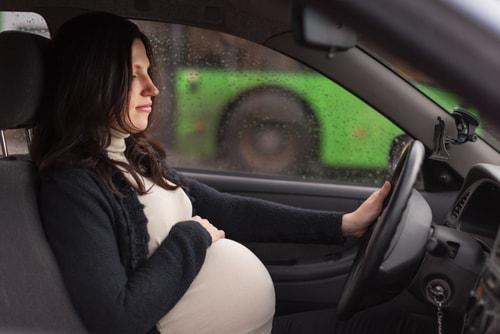 Families who are expecting a child have high hopes for the future. If that future happens to be snatched away during an accident with an intoxicated driver, the end result can be catastrophic. A family loses a child they were planning for, and the intoxicated driver is left to deal with the guilt and consequences of their actions. In such a case, the consequences could include a felony DUI conviction.
Illinois Considers an Unborn Fetus a Life in DUI Accidents
Paying the price for an unborn fetus might seem unfair, but the state of Illinois considers it a life. This means you could potentially face the very same charges for the death of a fetus as you would have for the death of another human being. In short, you could be charged with an aggravated DUI, which is a felony charge in the state of Illinois.
Consequences of a Felony DUI in Illinois
In addition to having a DUI conviction on your driving record, suspension of your license, fines, administrative fees, and lost time from work, those facing felony DUI charges may experience a prison sentence, probation, and mandatory community service. They may also be required to pay restitution to the victim's family. Further, having a felony on your criminal record can make it difficult to obtain housing and employment once you are released from prison. A felony DUI conviction also remains on your record for the rest of your life.
Avoiding the Potential Consequences of a Felony DUI
Living with the guilt of your decision is not an easy task. It is only made all the more difficult when you realize that you could spend a great deal of time in jail and that the course of your entire life may be forever altered. You should not have to deal with both. Instead, fight back against your DUI charges and seek experienced legal assistance. Though every situation is different, and outcomes will vary, it may be possible to mitigate the consequences and reduce the severity of your situation.
Contact a Kane County Criminal Defense Lawyer
If you or someone you love is facing felony charges for an aggravated DUI, contact an experienced DUI defense lawyer in Elgin.  At The The Law Office of Brian J. Mirandola, we have the knowledge and skills to help you protect your rights and your best interests. No matter how serious the charges against you may be, we aggressively pursue the most favorable outcome possible. Schedule your free consultation by calling 847-488-0889 today.
Sources:
http://www.sj-r.com/news/20161024/man-faces-dui-charge-after-wreck-kills-woman-unborn-son
http://www.ncsl.org/research/health/fetal-homicide-state-laws.aspx
https://www.cyberdriveillinois.com/publications/pdf_publications/dsd_a118.pdf
Last modified on