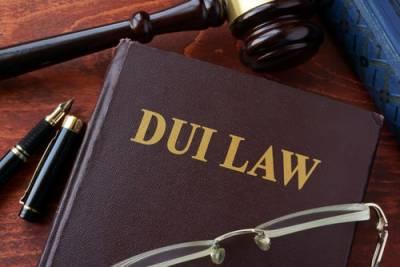 There is a more severe DUI penalty in Illinois known as aggravated DUI that can be issued as a result of the nature of the offense. A driver can also be charged with aggravated DUI if they have three or more DUI violations on their driving record.
All charges of aggravated DUI are tried as felony offenses with mandatory jail time, community service, and heavy fines as punishment.
When Is Aggravated DUI Charged?
It is considered excessive if a person drives their vehicle under the influence three or more times. Therefore, charges are boosted to aggravated DUI felonies for just even being pulled over and arrested.
However, there are other aspects that can turn a DUI charge into an aggravated DUI offense:
DUI is committed while driving a school bus with minors (under 18 years old) present
DUI results in great bodily harm or disfigurement to another person
DUI is committed when the driver does not have a valid license
DUI is committed when the driver does not have car insurance
DUI results in the death of another person
DUI is committed within a school zone and a crash occurs
The DUI driver leaves the scene of a crash that they caused
Aggravated DUI charges start at Class 4 felony which is punishable with a prison term of 1-3 years and a fine of up to $25,000. A driver could face higher penalties up to Class X felony punishable with a prison term of 6-30 years and fines of up to $25,000.
Other Punishments for Aggravated DUI
Like a normal DUI offense, aggravated DUIs go on a driver's permanent driving record. This makes them at risk of even higher penalties if they repeat their offense. Drivers can also see their licenses suspended or revoked depending on the amount of DUI convictions on their record.
The Illinois court system could also make any DUI offender meet certain criteria before and after earning their license back:
Community service
Completion of a drug or alcohol program
Carry high-risk insurance for three years
Complete a suspension period before applying for a restricted license
On top of that, if a person is injured or killed during a DUI offense, the at-fault driver will be responsible for paying any compensation to the injured parties or the family of the deceased.
Illinois could charge a driver with reckless homicide if a death occurs during a DUI violation. This will revoke a driver's license and see the driver in prison.
Contact an Elgin, IL DUI Defense Attorney
In DUI cases, the offending driver should always hire a lawyer who can build a defense against more serious punishment than necessary. The lawyers of the Law Offices of Brian J. Mirandola have experience making sure their clients are treated fairly and that their rights are not violated. To schedule a free consultation with a Kane County DUI defense lawyer, call our office at 847-488-0889.
Sources:
http://www.ilga.gov/legislation/ilcs/fulltext.asp?DocName=062500050K11-501
https://www.ncdd.com/illinois-dui-laws
Last modified on