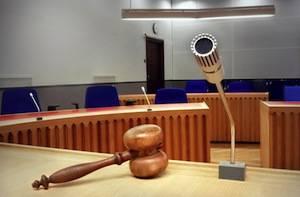 A formal Illinois driver's license reinstatement hearing is a source of concern for many drivers who wish to regain their driving privileges after a serious offense. The days and weeks leading up to the hearing often reveal many uncertainties, like what to bring, what to wear, and the overall likelihood of success.
Along with experienced legal representation, these tips can help ensure a positive outcome to your hearing:
Bring Necessary Supporting Documents
All documentation must be in the original format for a successful submission. Your hearing risks denial if the necessary forms are either photocopies or unavailable. One requirement is the drug and alcohol evaluation report, because it determines the risk category for which you qualify. The Secretary of State representative will also want to see other information supporting the claim that you will not be a threat to other drivers upon return of your driving privileges. Potential supporting documents include treatment documentation from a licensed facility and character letters.
Dress Appropriately
Although it may seem like a minor detail, what you wear to court can dramatically impact the result of your hearing. You never get a second chance to make a good first impression, much of which is formed by your physical appearance within seconds of introduction. Therefore, you should wear something that not only displays respect, but also indicates you understand the severity of your case. Minimally, the dress code is business casual, which includes:
Well-fitting dress pants in a neutral color, such as black, tan, grey, or navy.
A fitted button-down collared white shirt with a tie for males.
A blouse without a low neckline and that covers the belly-button for females.
Grooming that contributes to a professional appearance.
Close-toed dress shoes.
No hats or excessive jewelry.
Prepare With a Kane County Criminal Defense Lawyer
If you have an upcoming formal hearing, an Elgin driver's license reinstatement attorney can help you develop and strengthen your argument. You can expect an in-depth interrogation from the Secretary of State hearing officer, which can include more than 100 questions, in addition to your testimony. At the Law Offices of Brian J. Mirandola, we can gather the necessary documents and prepare you for questioning, so you can answer the toughest questions with ease. We will help you create a testimony that leaves little doubt as to whether you are trustworthy behind the wheel. Call us today at 847-488-0889 to schedule your free personalized consultation.
Sources:
http://www.cyberdriveillinois.com/departments/administrative_hearings/home.html
http://www.cyberdriveillinois.com/departments/BAIID/reinstate.html
Last modified on