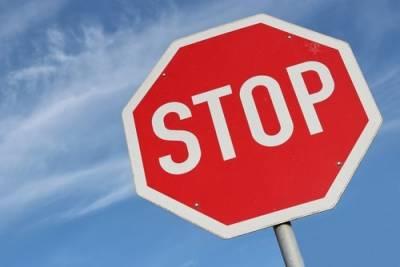 Over the years, drivers have become more and more aggressive on the road. A lot of drivers push the speed limits; in a hurry to get where they are going. Others have gotten into the habit of running red lights or not stopping at stop signs. In a recent study by AAA, 939 people were killed nationwide as a result of drivers failing to stop at intersections that require them to stop for other cars or pedestrians. Because of this statistic, drivers who fail to stop could potentially be charged with reckless driving or even reckless homicide in cases where a person was killed.
Why It Is Important to Obey Stop Signs/Lights
The amount of people who travel in cars has also increased year after year, making the roadways a busy place. It is important that everyone obey the rules of the road to avoid collisions that could potentially involve many cars.
In Illinois, drivers are required to come to a complete stop at a red light or a stop sign. If at a light, drivers must remain stationary until the light turns green. At a stop sign, drivers must yield to the right-of-way rule which states that whoever stops at their stop sign first can cross the intersection first. Drivers turning left usually have to wait until other drivers make their turns before they make theirs.
Pedestrians always have the right-of-way at intersections that are marked with stop signs. All drivers must stop when they see pedestrians crossing their side of the road.
The exception to red light stops is for people who are making a right turn at a light. Drivers must still stop before making their turn in order to check on-coming traffic. When it is safe - and there are no pedestrians crossing - drivers can make their right turns.
Otherwise, those who drive through a red light will:
Be fined $120 for a traffic violation
Be fined $100 if caught by an automatic traffic camera
Have 20 demerit points added to their driving record
Reckless Driving Punishments
Illinois law says that reckless driving is the operation of a motor vehicle in a way that puts others on the road in danger. Driving through red lights or stop signs falls under this definition because other drivers or pedestrians are not prepared for someone to continue through an intersection when there is a signal to stop.
Reckless driving is punishable as a Class A misdemeanor in Illinois with punishments including:
Up to one year in jail
Fines of up to $2,500 and court fees
Suspension of license if a driver already has two strikes on their record
Worse penalties come if a person is killed by a driver running a stop signal. The driver will face reckless homicide charges; a Class 3 felony in Illinois punishable by 3-5 years in prison and a fine of up to $25,000.
Contact an Elgin, IL Reckless Driving Attorney
Sometimes people think they have more time to get through an intersection before the light turns red or they can just ignore the stop sign because there is no one else at the intersection. Or they could just miss the stop sign completely if they are on an unfamiliar road. The lawyers of the Law Offices of Brian J. Mirandola can protect you from the more severe penalties to keep your driving record clean. To schedule a free consultation with a Kane County reckless driving lawyer, call our office at 847-488-0889.
Sources:
http://www.ilga.gov/legislation/ilcs/ilcs4.asp?DocName=062500050HCh%2E+11&ActID=1815&ChapterID=49&SeqStart=109500000&SeqEnd=134100000
https://illinoisrecklessdriving.com/law-penalties/
https://newsroom.aaa.com/2019/08/red-light-running-deaths-hit-10-year-high/
Last modified on