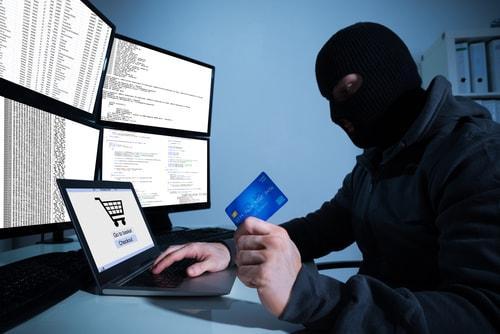 Not all crimes are violent in nature, but they can still have serious consequences for those found guilty of committing them. Financial crimes such as advertising scams, internet fraud, and fraudulent credit card charges can damage a person's credit score and negatively affect businesses. Many people who open their bank account or wallet only to realize they have been stolen from ask the same question, "Who must pay for fraudulent charges?"
Credit Card Fraud in Illinois
There are several Illinois state and federal consumer laws that address credit card theft. Credit card payments processed by Visa, MasterCard, American Express and Discover are subject to a "zero liability" policy. This means that the owner of a credit card which is compromised is not held responsible for any fraudulent charges. Fortunately, consumers do not have to pay for charges which they did not make, but they do have a responsibility to tell their credit card company about the fraudulent charges as soon as they find them.
If a person's credit card company does not have a zero liability policy and their card is used fraudulently, the most they will be required to pay back is $50 – the limit set by the Fair Credit Billing Act (FCBA). Debit cards are not treated the same as credit cards, so it is possible that those with debit cards may be help responsible for fraudulent charges made on them. The sooner you report the stolen card to the bank, the better. Sometimes a credit card number is stolen but not the physical card. In this case, a consumer is not responsible for paying those charges as long as they report the charges within 60 days of their credit card statement.
Criminal Charges for Credit Card Fraud
The use of a counterfeited, forged, expired, revoked, or unissued credit or debit card is a Class 3 felony if more than $300 worth of property was obtained in a six-month period. Possession of another person's credit card, the sale or purchase of a debit or credit card, and the making of a false statement in order to procure a debit or credit card are considered class 4 felonies. A person found guilty of one of these crimes can face punitive consequences of one to three years in jail and a fine of up to $25,000.
Facing Charges?
If you have been accused of credit or debit card fraud, contact a Kane County criminal defense attorney for the legal guidance you need. Call 847-488-0889 to schedule a free consultation with The The Law Office of Brian J. Mirandola today.
Sources:
http://www.ilga.gov/commission/lru/consumerlaws2014.pdf
https://www.creditcardinsider.com/learn/credit-card-lost-stolen-now/
Last modified on