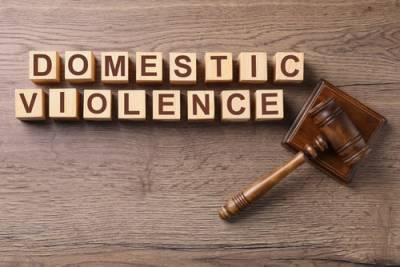 With lockdowns due to the COVID-19 pandemic having occurred throughout the country, and indeed the entire world, there has been an uptick in domestic violence as partners and families are spending more time in close quarters. Recently, November 25 marked the International Day for the Elimination of Violence Against Women, with protests in countries around the world attempting to raise awareness of this important issue.
With tensions running high during this time, you may also be more likely to face allegations of domestic violence that you believe to be unfounded. If so, an attorney can help you protect your rights and develop a defense strategy through which your perspective can be heard. Know that an accusation does not necessarily have to result in a criminal conviction.
Responding to Allegations of Domestic Violence in Illinois
Here are some suggestions to guide you through any possible domestic violence charges you might face when staying at home during the pandemic:
Understand your rights. Although allegations of domestic violence can seem difficult to overcome, you have the right to a fair trial and a qualified defense attorney who can handle your case. You also have the right to decline to answer questions from law enforcement without the presence of your attorney. If you are a parent, it is important that you understand how domestic violence allegations could impact your child custody rights so that your attorney can help you avoid excessively negative consequences.

Comply with orders of protection. Though it may be frustrating when you are facing allegations that you believe to be untrue, it is still important to comply with the terms of orders of protection issued against you. If you wish to contest an order of protection, perhaps because you believe it causes you undue hardship during a time when staying away from your home is difficult, you should do so with the help of your attorney through the appropriate legal avenues rather than trying to take matters into your own hands. Violating an order can result in further legal consequences, and it could negatively impact the outcome of your criminal trial.
Contact an Aurora, IL Domestic Violence Lawyer
If you are accused of domestic violence or abuse, it is important to think carefully about how you respond. You should consider seeking the guidance of an experienced Elgin, IL domestic abuse attorney who can advise you on the best course of action and ensure that your rights are protected throughout the process. Call the Law Offices of Brian J. Mirandola at 847-488-0889 for a free consultation.
Sources:
https://news.yahoo.com/women-call-end-domestic-violence-184432328.html
https://illinoisattorneygeneral.gov/women/victims.html
https://www.ilga.gov/legislation/ilcs/ilcs5.asp?ActID=2100&ChapterID=59
Last modified on