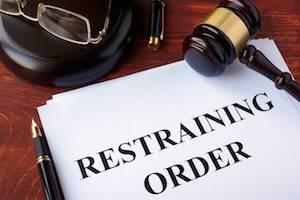 Every year, more than 10 million Americans are physically abused by an intimate partner. According to the National Coalition Against Domestic Violence (NCADV), this equates to one incident every 20 minutes. It is important to note many people accused of domestic violence are falsely accused.
Domestic violence charges can have a serious impact on your family law case and hurt your ability to gain future employment. If you have been accused of a domestic violence crime, it is important to seek skilled legal representation immediately.
Domestic Violence Impact on Legal Matters
The divorce process can be incredibly contentious, and in some cases, spouses try to use a domestic violence accusation as a way of gaining child custody or garnering a disproportionate amount of marital assets. According to the organization Stop Abusive and Violent Environments, allegations of domestic violence are made in approximately 25 percent of all divorce cases throughout the United States.
In child custody issues, fathers often face an uphill battle going in, as only a small percentage of parents with sole custody are fathers. A domestic violence accusation can lead to a temporary restraining order, which may carry substantial weight in a family law case. According to studies conducted by SAVE, as many as 70 percent of all restraining orders are made on trivial or false grounds. It should be noted that 85 percent of restraining orders throughout the U.S. are issued against men.
Legal Consequences of a Domestic Violence Conviction
Outside of the potential impact on a family law case, a domestic violence conviction comes with serious legal consequences. Written within the Illinois Domestic Violence Act, a domestic battery conviction is classified as a Class A misdemeanor. If convicted, that can result in up to a year in prison, as well as substantial monetary fines. If you have been previously convicted of a domestic violence crime, it is possible your actions will be labeled as a Class 4 felony, which can result in a three-year prison sentence.
Contact a Kane County Domestic Violence Defense Lawyer
Attorney Brian J. Mirandola has dedicated his life to aggressively represent his clients, and help them through difficult circumstances and unjust allegations. With more than two decades of legal experience in Kane County, he has witnessed and fought against false accusations meant to cause the loss of custodial privileges, the seizure of assets, and jail time. To schedule a free consultation with an Elgin, IL criminal defense attorney that you can believe in, call us today at 847-488-0889.
Sources:
http://www.ilga.gov/legislation/ilcs/ilcs5.asp?ActID=2100
http://www.saveservices.org/camp/faam-2011/false-accusations-of-domestic-violence-by-the-numbers/
Last modified on