What Happens When an Illinois Order of Protection is Violated?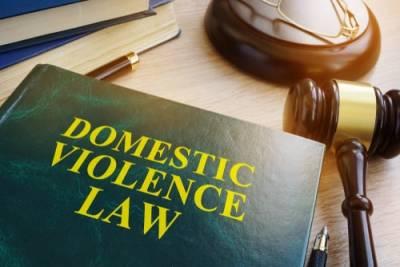 Domestic violence affects one in four women nationwide. Unfortunately, many acts of abuse are not reported and therefore are not stopped. The reality is that silence about abuse can lead to the death of the victim. Those who do report domestic violence can then issue an order of protection against their abuser. In the state of Illinois, violation of this court-ordered document is a misdemeanor offense that can be elevated to a felony offense against second-time violators.
What Is an Order of Protection?
After reporting the domestic violence, a victim can hire an attorney and ask them to file for an order of protection against their abuser. Typically, this order is issued when the victim and abuser are relatives or spouses.
Once the alleged abuser has been given the order, it stops them from:
Continuing the abuse or threat of harm
Sharing a household with the victim, especially if drug addiction is involved
Coming near the victim and others protected under the order. This includes at home, school, work, or any other public place.
Hiding a child from the victim or taking a child out of state
The order also allows a victim temporary physical custody over all minors involved in a domestic violence case. Custody becomes permanent after the Illinois court decides where the child will be most protected.
An order of protection could also require an abuser to attend counseling and turn over all weapons to the police while the domestic violence case is under investigation.
If at any time an abuser violates the terms of the order of protection, they will be charged with a Class A misdemeanor punishable as a prison term of up to one year and a fine of $25. If an abuser violates a second order of protection, they will face a Class 4 felony charge.
How to Defend Against Order of Protection Violations
Since an order of protection requires both victim and abuser to appear in court, both parties should seek the help of a lawyer. For the alleged abuser, a lawyer is the best defense against false charges of violating an order of protection.
A lawyer can make sure that an alleged abuser's rights are not being violated during the domestic violence case. At times, a victim could attempt to report false charges against an alleged abuser for revenge. The offender can defend these allegations by:
Proving the order of protection was not violated by means of an alibi
Prove the victim set up a situation that would make the violator break the order of protection
Prove mistake of fact or entrapment
Contact an Elgin, IL Criminal Defense Attorney
An order of protection is good to keep a victim safe from their abuser, but it can also be a tool for false victims to get what they want while punishing an ex-lover. Those who are fighting false allegations of order of protection violations should hire a lawyer from the Law Offices of Brian J. Mirandola. Our knowledgeable Kane County domestic violence lawyers can protect your rights and keep you out of prison. To schedule a free consultation, call our office at 847-488-0889.
Sources:
http://www.ilga.gov/legislation/ilcs/fulltext.asp?DocName=072000050K12-3.4
http://www.illinoisattorneygeneral.gov/women/ordersofprotection.html
http://www.new-hope.org/facts-about-domestic-violence/?gclid=CjwKCAiA98TxBRBtEiwAVRLqu2S9Deoz0HuwKIYkziaSaV-j2JELVSExNAsghDQ7XBvlsGJFcWDxPxoCjHYQAvD_BwE
Last modified on