Domestic Battery Charges in Illinois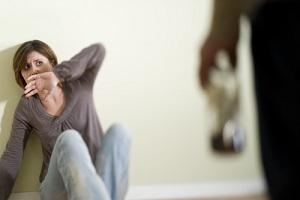 Domestic battery is considered a serious offense in the state of Illinois, and those who are convicted can face heavy penalties. Even first-time offenders with no previous criminal record can experience permanent effects that impact their daily lives. If you are facing domestic battery charges, understand these potential consequences, and how you can most effectively protect your future.
What Is Domestic Battery?
Illinois state law defines domestic battery as intentionally or knowingly causing bodily harm to another family member, or intentionally provoking or threatening a family member in a way that makes them believe you may cause them bodily harm. This can extend beyond those that live with you and may include:
Spouses or former spouses;
Parents;
Children or stepchildren;
Current or former roommates;
Current or former live-in partners;
Current or former intimate partners;
Anyone you share a child or alleged child with; or
Any other person with whom you may have had a personal, familial, or intimate relationship.
Criminal Classification of a Domestic Battery Charge
First-time domestic battery is considered a Class A misdemeanor in the state of Illinois. Subsequent offenses are considered a Class 4 felony, as are charges involving the violation of an order of protection. Furthermore, there may be aggravating factors that can bump your misdemeanor domestic battery case up to a Class 4 felony case. An experienced attorney can help you understand these factors and determine if they may apply in your situation.
Consequences of a Domestic Battery Conviction
Conviction of a domestic battery charge carries serious consequences, regardless of whether you are facing a misdemeanor or felony charge. Some can significantly and permanently affect your life. For example, a misdemeanor domestic battery charge may only result in up to a year in jail and fines of up to $2,500. However, the conviction can never be expunged or sealed from your record. That means that every employer who does a background check will see your conviction. If you are facing a felony charge, you could spend up to three years in prison, and you will have a permanent felony on your record, which can limit where you live and work.
An experienced Kane County criminal defense attorney will work hard to protect you from the consequences of a domestic battery conviction. Experienced in handling these complicated cases, we will search for any and all possible defenses that may work for your situation and use them to gain leverage in your case. Get the aggressive representation you deserve. Contact us today to schedule your free initial consultation.
Source:
http://www.ilga.gov/legislation/ilcs/fulltext.asp?DocName=072000050K12-3.2
Last modified on