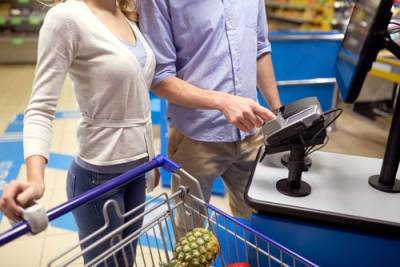 Grocery stores and retail chains across the United States are relying on self-checkout kiosks more and more. Self-scanning checkouts can reduce costs and speed up the checkout lines. However, they also offer additional opportunities for theft. One study showed that $850,000 of goods were stolen from self-checkouts over the course of 1 million transactions.
If you or a loved one were charged with retail theft after using a self-checkout, contact a criminal defense lawyer for help. Shoplifting may seem like a petty offense; however, it can lead to significant criminal penalties and even jail time.
Misusing the Self-Checkout Can Have Serious Consequences
Self-scanning kiosks are becoming increasingly popular. At a self-checkout, the customer is responsible for scanning the items in his cart, bagging the items, and paying the total. However, self-checkouts are not always used correctly. Some customers intentionally or unknowingly miss items while scanning. Others switch price tags on items to avoid paying full price. Another common tactic is to ring up an expensive item as a lower-priced item. This so-called "banana trick" is possible when the price of the item is determined by the item's weight. Actions like these may seem harmless. Many people accused of self-checkout tricks like these do not even realize that the actions are technically shoplifting. It is only when the police show up with handcuffs that they realize how serious the situation really is.
Illinois Shoplifting Laws and Penalties
Being accused of theft is an embarrassing, upsetting experience. If you or a loved one were accused of retail theft, an experienced criminal defense lawyer can help. In Illinois, theft of items valued at less than $500 is a misdemeanor offense punishable by up to a year in jail and a maximum fine of $2,500. However, if the offender has previously been convicted of theft, the offense may be considered a felony even if the value of the goods is under the $500 threshold. Theft of items valued at greater than $300 is a felony punishable by several years in prison and up to $25,000 in fines.
Contact an Elgin Shoplifting Defense Lawyer for Help
Skipping a few items at the self-checkout may seem like a "victimless crime." However, doing so can lead to criminal charges and irreparable harm to your personal and professional reputation. If you were charged with retail theft, contact the The Law Office of Brian J. Mirandola for legal help. Kane County criminal defense attorney Brian J. Mirandola can help you defend yourself against the charges and ensure your rights are protected during any criminal proceedings. Call 847-488-0889 for a free, confidential case assessment.
Source:
https://www.theatlantic.com/magazine/archive/2018/03/stealing-from-self-checkout/550940/
https://www.ilga.gov/legislation/ilcs/fulltext.asp?DocName=072000050K16-1
Last modified on