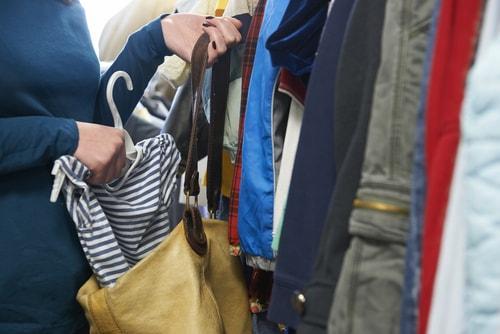 The National Association for Shoplifting Prevention reports that over 10 million people have been caught shoplifting in the last five years. Even more surprising, they estimate that about one out of every 11 people in the U.S have shoplifted. Many people consider shoplifting to be "no big deal" or even see it as a rite of passage for young people. The truth is that retail theft is a crime, and depending on the circumstances, can result in serious criminal penalties.
What is Considered Shoplifting?
The most common example of shoplifting occurs when a person attempts to take merchandise from a store without paying for it. He or she may hide the items in a coat or bag while shopping and then attempt to leave the store without paying for those items. Often, a loss prevention officer (LPO), or an employee who is tasked with preventing shoplifting, confronts the person attempting to steal from the store.
Other tactics used by shoplifters include changing price tags on merchandise in order to pay a lesser price for an item, making fraudulent returns in order to receive cash or store credit, and keeping property after a lease has ended. Interestingly, store employees are also a big shoplifting risk. Sometimes a cashier will pretend to ring up a customer as usual but actually, they are not charging the customer for all of the merchandise he or she is leaving with.
Illinois Penalties for Shoplifting
If you are caught shoplifting and the police are called, the extent to which you are held criminally accountable will depend on the value of the goods stolen (or attempted to steal) as well as any prior criminal convictions. If the items cost $300 or less, you will probably be charged with a Class A misdemeanor. The penalties for this charge include fines up to $2,500 and up to one year of imprisonment. If you have prior convictions of theft or related crimes, stealing or attempting to steal items worth less than $300 can result in being charged with a Class 4 felony and being fined up to $25,000. You are also at risk of being imprisoned for one to three years.
Shoplifting property which is valued at more than $300 is a Class 3 felony and can result in fines up to $25,000 and between two and five years of imprisonment. If you use an emergency exit when leaving the store with stolen goods, that charge is increased to a Class 2 felony. The penalties for this include fines up to $25,000 and three to seven years' imprisonment.
Criminal Defense Attorneys Who Will Fight for Your Freedom
If you have been charged with shoplifting, contact experienced Elgin, IL retail theft attorney Brian J. Mirandola for guidance with your case. Call 847-488-0889 for a free, confidential consultation today.
Source:
http://www.ilga.gov/legislation/ilcs/fulltext.asp?DocName=072000050K16-25
Last modified on