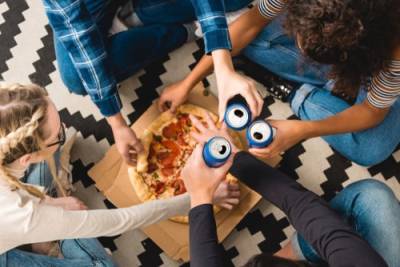 Everyone knows that the drinking age is 21 in Illinois. However, this does not prevent many teens and young adults from drinking alcohol before age 21. Underage drinking can lead to driver's license suspension and even jail time in some cases. Tragically, statistics show that eight teenagers in the U.S. die every day in drunk driving crashes. To be clear, underage drinking can lead to life-changing consequences. If you or your child has been charged with an alcohol-related crime, speak to a juvenile criminal defense lawyer for legal advice right away.
Underage Drinking and Alcohol Possession in Illinois
It is unlawful for anyone younger than 21 years old to purchase, receive, or consume alcohol. The one exception to this law is alcohol consumption in an underage person's home or at a religious service when they are under their parent's supervision. Using a fake ID to buy alcohol is also a criminal offense in Illinois. Violating these laws could lead to Class A misdemeanor charges.
Driving Under the Influence Under Age 21
Illinois has a zero tolerance policy for underage drinking and driving. If you are under 21 years old, it is against the law to drive with any amount of alcohol in your body. Driving with a blood alcohol content (BAC) of greater than 0.0 percent can lead to a three-month driver's license suspension. The offender will need to complete a driver remedial education course or retake the driver's license exam to regain driving privileges. If an underage person had a BAC of greater than 0.08 percent, he or she faces at least a 2-year driver's license revocation in addition to the typical penalties associated with driving under the influence (DUI). DUI in Illinois is punishable by up to a year in jail and a maximum fine of $2,500. If a passenger under age 16 was in the car or the driver caused an accident where someone is injured, the punishment for underage DUI is elevated significantly.
It is also against the law to transport alcohol in the passenger area of the vehicle. Each occupant in the vehicle can face charges for illegal transportation and a one-year driver's license suspension. Second and subsequent offenses for underage drinking, illegal transport, or DUI are punished even more harshly.
Contact an Elgin Juvenile Defense Lawyer
If you or your child are facing charges related to underage drinking, contact The Law Office of Brian J. Mirandola for legal help right away. Kane County criminal defense attorney Brian J. Mirandola can help you understand your option, protect your rights, and build a powerful defense against the charges. Call 847-488-0889 for a free, confidential case assessment.
Sources:
https://www2.illinois.gov/ilcc/Education/Pages/Under21Laws.aspx
https://www.drive-safely.net/teenage-drunk-driving/
http://www2.courtinfo.ca.gov/stopteendui/teens/facts/teen-driving-crash-and-fatality-stats.cfm
Last modified on