What Makes Underage Drinking Such a Serious Offense in Illinois?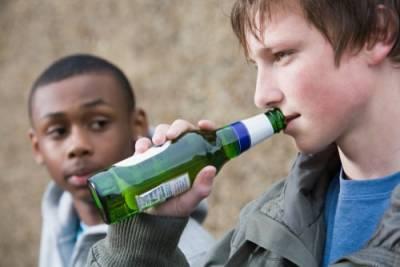 Although this New Year's Eve will likely include fewer social gatherings than in years past due to the pandemic, it is common for minors to engage in underage drinking at this time of year, either with or without their parents' knowledge. While this may seem innocent enough, underage drinking often has serious legal and personal consequences that can affect a teenager or young person for the rest of their life.
Consequences of Underage Drinking in Illinois
In Illinois, underage drinking is a serious offense; in fact, while it is not a felony, it is a misdemeanor, carrying with it possible penalties including jail time and substantial fines. In addition, Illinois has a "Zero Tolerance" policy for underage drinking and driving. If a person under the age of 21 is caught on the road driving with any alcohol in their system, even if they are below the legal blood alcohol content limit for adults, they can face serious consequences, including getting their driving privileges revoked for two years at minimum. In some cases, underage drinking and an accompanying charge or conviction can also have far-reaching effects on a teenager's future, including:
A criminal record—Depending on a young person's age at the time of conviction, underage drinking can result in a juvenile record or a criminal record. This can harm a person's reputation in the community, and it can lead to more serious consequences in the event of another conviction in the future.

Lost opportunities—An underage drinking conviction can result in valuable time lost and financial costs that may affect a young person's education or ability to start his or her adult life in the right direction. A criminal conviction may also be viewed negatively during the college admissions process or a job search.

Health issues—Drinking at an early age can sometimes lead to addiction, depression, and anxiety, among other health issues.

Irresponsible behavior—Underage drinking may be accompanied by other irresponsible behavior, including risky sexual activities, poor performance in school, or actions that could lead to other juvenile or criminal charges.

Drug use—Early alcohol usage may sometimes be a sign of or a precursor to the use of illegal drugs, which can have serious health effects and criminal consequences.
Contact an Elgin IL Underage Drinking Defense Attorney
If you or your child is charged with underage drinking, you should hire a knowledgeable Kane County misdemeanor defense lawyer immediately. The skilled team at the Law Offices of Brian J. Mirandola can help you protect your rights and avoid unnecessary legal consequences. Call us at 847-488-0889 for a free consultation.
Sources:
https://www.cyberdriveillinois.com/departments/drivers/traffic_safety/DUI/uselose.html
https://www.samhsa.gov/underage-drinking/parent-resources/consequences-underage-drinking
https://www.niaaa.nih.gov/publications/brochures-and-fact-sheets/underage-drinking
Last modified on