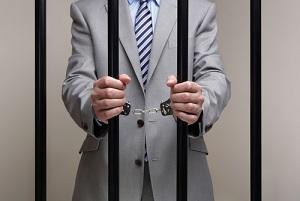 Nearly everyone has at least heard the term "white collar crime" before, but not everyone understands what it means. There are a wide variety of criminal activities that fall into the category of white collar crime, and they generally involve the theft of data and financial assets to be used for personal gain by the perpetrator. In many cases, the criminal does not even come into contact with their victim, and many victims of white collar crime are unaware of the crime until much later. White collar crime is very serious, and anyone facing charges related to a white collar crime should seek the help of a qualified criminal defense attorney.
Common White Collar Crimes
There are a variety of different offenses that fall under the umbrella of white collar crime. These types of crimes often occur in business or professional settings; hence the term "white collar" as a reference to dress shirts common in such environments. Crimes that are commonly considered white collar include:
Identity theft;
Money laundering;
Extortion;
Embezzlement;
Mortgage fraud;
Tax evasion;
Forgery; and
Fraud.
Penalties of White Collar Crime
Because white collar crime consists of a variety of different criminal activities, the penalties associated with a conviction can vary dramatically. Most crime in Illinois is classified according to severity, and while some white collar offenses are misdemeanors, many are considered felonies. As such, jail time is a distinct possibility in many cases. Additionally, a number of these types of crimes have minimum sentences, which means judges and prosecutors may have very little discretion in handing down penalties for a conviction. Therefore, it is vital that anyone facing white collar charges seek qualified legal guidance as soon as possible.
In addition to fines and potential jail time, being convicted of a white collar crime could harm you professionally. Your reputation can be destroyed by even the allegation of wrongdoing, and your future job opportunities will likely be affected. Many employers will simply not hire those suspected of being involved in such activity.
Experienced White Collar Representation
Are you facing charges related to tax fraud, embezzlement, forgery, or any crime that would be considered white collar? If so, contact an experienced Kane County criminal defense attorney and get the help you need. Our firm is proud to represent those charged with white collar crimes, and we will work hard to protect your rights. Call 847-488-0889 to schedule your free, confidential consultation at The The Law Office of Brian J. Mirandola today.
Source:
https://www.fbi.gov/investigate/white-collar-crime
Last modified on