5 Types of Forgery That Are Illegal in Illinois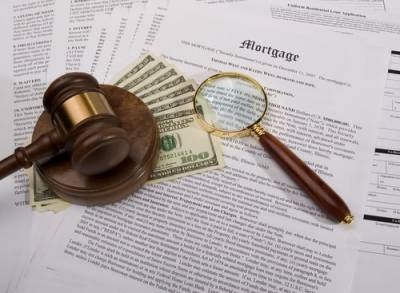 The state of Illinois defines forgery as when an individual intentionally falsifies documents, issues or intends to issue falsified documents, or uses a false signature to deceive another party. Forgery is considered a criminal offense typically charged as a Class 3 felony. But, what does fraud look like in day-to-day use? It is essential to understand common deceptive practices that can be charged as felony forgery to maintain lawful practice and keep yourself safe from criminal misconduct.
Falsified Checks
One of the most common acts of forgery is through creating falsified checks. Checks are a written form of financial payment that directs a bank to send out or receive a sum of money to another bank account. Individuals who falsify checks may use another person's signature to sign off on a financial payment or sign a check from a bank account that they know to be closed. These actions are considered forgery and could be prosecuted as a felony in Illinois.
Falsified Information on Mortgage Documents
To obtain a mortgage, prospective homeowners must be pre-approved. This means that the loan company will analyze financial documents such as credit and income statements. Sometimes, individuals will falsify information on mortgage documents to qualify for a mortgage. However, the loaning company can also do this type of fraud. Any alteration of truthful material can be charged as a fraud when applying for a mortgage.
Fake Prescriptions
Creating a fake prescription can be done in a few ways. People may forge a doctor's signature on a prescription, use a doctor's notepad without asking, or edit a prescription's date or amount. Any activity that includes manipulating the truth on a medical prescription is considered forgery. Similarly, distributing illegal blank prescription notes is considered fraud as well.
Falsified Government Identification
From driver's licenses to passports, creating fake forms of government identification is highly illegal. This behavior includes falsifying documents and bending the truth with the intent to deceive, so it can be charged as felony forgery in Illinois. Sentences for falsified identification may worsen if the individual with a fake ID uses the phony document to participate in other illegal activities such as purchasing alcohol as a minor or receiving a DUI without a valid license.
Fake Artwork
A final common form of forgery is the fake distribution of artwork. This behavior includes lying about the original artist of a piece of art to deceive a seller, usually by claiming the artwork was done by a famous artist to receive more money. Art forgery can seem like a niche activity. However, it is far from uncommon. According to National Geographic, some critics claim that up to 20% of famous artwork in museums is actually fake.
Speak to a Kane County Forgery Defense Attorney Today
Forgery is a serious crime in Illinois. If you have been accused of committing fraud, contacting a skilled attorney to help represent you is in your best interest. At the The Law Office of Brian J. Mirandola, Kane County defense attorney Brian J. Mirandola has experience defending clients against fraud charges. Please call 847-488-0889 and schedule a free consultation to contact our office.
Sources:
https://www.ilga.gov/legislation/ilcs/fulltext.asp?DocName=072000050K17-3
https://www.nationalgeographic.com/culture/article/fake-art-france-culture-spd
Last modified on