Underage Drunk Driving and Fake IDs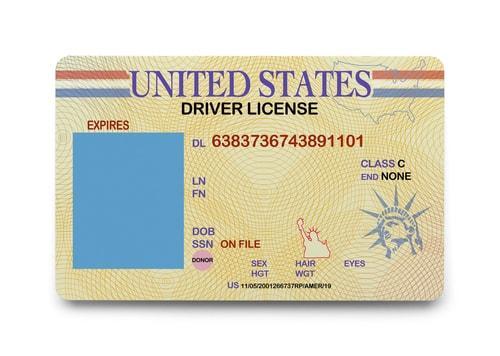 Using a fake identification card and underage drinking and driving are offenses that often go hand-in-hand. While fake IDs are not always the cause for underage, intoxicated drivers behind the wheel, they significantly increase the number of young drivers able to obtain alcohol, more easily enabling them to drive after they have been drinking. Whether you have been involved in the distribution or carrying of an illegal ID, or have simply used your personal identification to purchase and distribute alcohol to someone under the legal drinking age, you are at risk for a variety of penalties under Illinois law.
Penalties for Possessing and Using a Fake ID
If you are caught using a fake ID, you will face the loss of your driving privileges for up to one year. Additionally, you can be convicted of a Class A misdemeanor or a Class 4 felony if you do any of the following:
Lend someone your license;
Alter or attempt to alter a license;
Display someone's license as your own;
Possess a license that contains untrue information produced by the Illinois Secretary of State or another state or federal government office;
Possess a license produced by someone other than a government office; or
Own equipment that reproduces government-issued licenses.
Class A misdemeanors are punishable by prison terms of up to one year and fines up to $25,000, while Class 4 felonies may result in anywhere from one to three years of prison time plus fines up to $25,000, resulting in a lot of time and money you cannot get back.
Penalties for Minors Consuming Alcohol
Whether a fake ID is involved in an underage drinking and driving incident or not, if you are at all involved with the distribution of alcohol to individuals under the age of 21, you could face similar penalties. This is especially true if you knowingly allowing underage drinking to happen at any private residence. This Illinois Social Host Law will also earn you a Class 4 felony conviction, prison time, and more fees if serious death or injury occurs because of the incident. Those under the age of 21 who consume, possess, or purchase alcohol may face:
Driving privilege suspension for 3 months, or suspension of 6 months with refusal of alcohol testing (first offenses); and
One year suspension of driving privileges or two-year suspension with refusal of testing (second offenses)
Regardless of the circumstances surrounding an underage drinking and driving incident, the results are always damaging to a person's record and reputation and include a combination of financial loss, jail time, and the loss of driving privileges.
If you are facing charges in connection with a fake ID or underage drinking and driving, speak with an experienced Elgin criminal defense attorney right away. Call 847-488-0889 today for a free consultation to ensure your rights are protected in a court of law.
Source:
https://www.illinois.gov/ilcc/Education/Pages/Under21Laws.aspx#fakeID
Last modified on