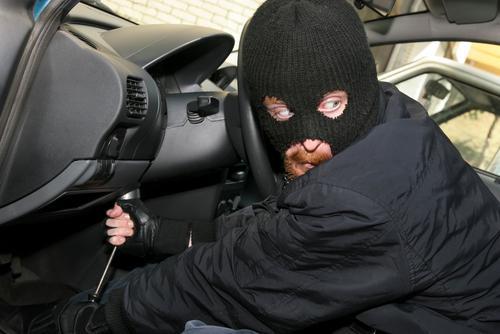 Law enforcement agencies around the state have been forced to shut down stolen vehicle task forces over the last several weeks as a result of budget manipulations coming out of Springfield. An executive order issued by Illinois Governor Bruce Rauner in January froze hundreds of millions dollars in state funds determined to be non-essential spending, including $6 million originally collected from state drivers' auto insurance premiums to fund the auto theft investigation teams.
Task Force History
In 1991, the state legislature passed the Illinois Motor Vehicle Theft Prevention Act, which statutorily created the state's Motor Vehicle Theft Prevention Council, as a well as a trust fund from which the council and its efforts would be funded. The source of funding was never intended to be tax dollars; instead, the initiative was to be subsidized by insurance carriers at the rate of one dollar per auto insurance policy sold in the state. As a result of the act, regional auto theft task forces were established to investigate stolen vehicle cases, which, in turn, were expected to reduce fraudulent insurance claims and payments.
Successful Track Record
Since its inception in the 1992, the Illinois Motor Vehicle Prevention Council, through the efforts of its task forces, has been credited with reducing auto theft in Illinois by more than 70 percent. Nearly 37,000 criminal investigations have been opened, along with almost 69,000 audits of vehicle related businesses, such as dealerships and suspected "chop-shops." The initiative has led to more than 17,000 arrests, 7,000 convictions, and more than 41,000 recovered vehicles, valued at approximately $342 million.
No More Funding
Several of the state's task forces were essentially stopped dead when the Governor's order froze funding back in January. The Illinois legislature has approved a measure to push the carrier-collected funds into the state's general revenue fund in an attempt to cover budget shortfalls. Law enforcement officials and insurance industry representatives have expressed concern over shutting down a successful program that has led to reduced insurance rates for many drivers and lower auto crime rates.
Auto Theft Defense Attorney
If you are facing any type of charges related to auto theft, the impact to your life can be severe. Contact a skilled criminal defense lawyer in Kane County today to discuss your options. Attorney Brian Mirandola spent seven years prosecuting auto theft and other crimes as an Assistant State's Attorney and is ready to put that experience into building your defense.
Last modified on