New Illinois Law Targets Smash and Grab Robberies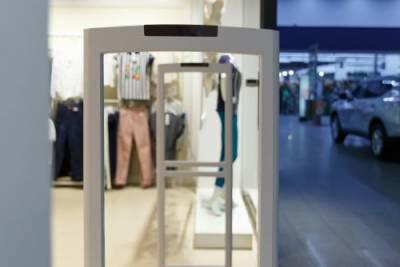 Amid rising numbers of organized robberies of large retail establishments by organized groups, the state of Illinois has passed a new law, known as the INFORM Act, which will increase penalties for organized retail theft. Governor J.B. Pritzker signed the bill in May, and it will go into effect on January 1, 2023. While the most high-profile cases of these types of robberies have occurred on Michigan Avenue in Chicago, other retail establishments can be vulnerable targets. It reverses the recent trend of lowering the charges for shoplifting and other retail theft in recent years. Shoplifting and retail theft charges can carry serious penalties and you should work with an experienced retail theft defense lawyer if you have been accused of these crimes.
Increased Penalties for Organized Theft
Under the new law, an individual who participates in an organized retail theft that steals more than $300 in merchandise can be charged with a Class 3 felony. If the offender engages in thefts from multiple commercial establishments, they could be facing Class 2 felony charges.
The bill provides funding to establish a statewide intelligence platform to assist investigators and attorneys to track groups who are committing these robberies, as well as allowing one state's attorney jurisdiction over cases involving the same individual or group, even if they occurred in more than one county. Investigators will focus on online third-party marketplaces, where the stolen merchandise is often sold.
Beyond shoplifting and organized retail theft, other forms of retail theft continue to carry potentially severe penalties as well. Individuals can be charged with retail theft if they:
Under-ring merchandise at a cash register, which is becoming more common with the increase in self-checkout lanes
Use an anti-theft device to elude a security system or disable security tags
Change prices on items to make an expensive item appear to cost less
Remove a shopping cart from a parking lot or the store grounds
The charges an individual can face range from a Class A misdemeanor to a Class 2 felony, based on the value of the stolen merchandise, their existing criminal record, and other factors. Individuals who are convicted of retail theft can face fines, jail time, and restitution for the value of the stolen items.
Elgin Attorney for Retail Theft Defense
If you have been accused of shoplifting or other retail theft charges, the Kane County theft defense lawyer at The Law Office of Brian J. Mirandola is ready to discuss your case. We will review the evidence and pursue a defense to avoid a conviction. Call our office today at 847-488-0889 to schedule a free initial consultation.
Sources:
https://www.ilga.gov/legislation/ilcs/fulltext.asp?DocName=072000050K16-25
https://www.cbsnews.com/chicago/news/gov-pritzker-to-sign-bill-targeting-smash-and-grab-thieves/
Last modified on