Defending Against False Allegations of Illinois Retail Theft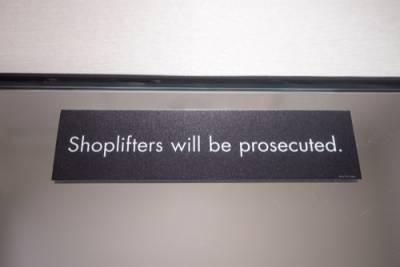 It has been getting harder and harder for criminals to steal from retail shops due to the security measures being taken. However, people still attempt to steal and unfortunately, this makes stores extra cautious.
As a result, patrons who frequent a specific store may be falsely accused of retail theft if they have previous purchases with them when they enter the store. Without the proper authorities being involved, a falsely accused person could face possible felony charges.
What Are Illinois' Penalties for Retail Theft?
The state of Illinois covers a wide range of criminal actions when it comes to retail theft. A person could face charges of retail theft not only for running from a store without buying items but also if they are caught:
Switching labels on an item to make it seem cheaper in price
Attempting to remove security devices from an item to not set off the alarm
Moving an item from its proper container to attempt to decrease the value
Claiming ownership of an item that was taken without purchase
Using an anti-theft device to hide the crime
Charges and punishments are given out depending on the monetary amount stolen and if the accused has a history of thievery. Retail theft of items valued lower than $300 will be cited as a Class A misdemeanor for first offenses and a Class 4 felony for subsequent offenses.
If the value of the stolen items totals more than $300, the thief will be charged with a Class 3 felony for first and subsequent offenses.
Punishments include fines of as much as $25,000 for felony cases ($2,500 for misdemeanors) and prison time depending on the severity of the case.
How Could Someone Be Suspected of Theft When There Was No Crime?
It is common for someone to enter a store where they previously purchased an item in order to buy another similar product. For example, a woman could enter a store with a previously purchased bottle of makeup looking to compare her purchase with a fresh bottle that she would like to buy.
The shopper could be confronted by the store's security if they see her pocketing the used bottle before going to buy her new purchase. This is a common "mistake of fact" which is a simple defense for false theft accusations; if the shopper simply proves that she entered the store with the already opened and used purchase, the accusations become void.
Other defensive strategies for false accusations include:
Proving that the criminal action was done on accident
Proving that the accused did not know that the theft was happening
Proving that the accused was persuaded to steal and they would not have done so without pressure
Proving that the accused did not know what they were doing was wrong
Contact an Elgin, IL Retail Theft Lawyer
Some false accusations of retail theft cannot be resolved simply. If the retail establishment insists that there was a crime, the accused should contact a lawyer from the Law Offices of Brian J. Mirandola to build a defensive strategy and avoid unlawful consequences. To schedule a free consultation with a Kane County retail theft lawyer, call our office at 847-488-0889.
Source:
http://www.ilga.gov/legislation/ilcs/fulltext.asp?DocName=072000050K16-25
Last modified on