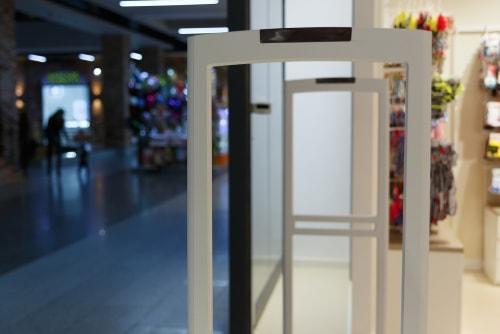 Retail theft costs American retailers over $40 billion each year in lost revenue. Stores must constantly be on the lookout for individuals who attempt to conceal products and leave the store without paying for them. Even with advances in security systems and vigilant loss prevention officers carefully observing patrons, stores continue to see increases in shoplifting.
Each year, more and more individuals are apprehended for stealing. Some retailers blame the increase in organized retail crime for the increase in theft losses each year. Many instances of shoplifting are not carried out by individuals but instead organized teams of thieves who work together to steal items from the store and sell them. Another method of shoplifting which is quickly gaining popularity is the use of "booster bags" which are designed to beat the in-store security systems. If you have attempted this or other methods of retail theft, you may face serious punitive consequences.
Stores Find that Anti-Theft Devices Work for Some But Not All Shoplifters
Most people are familiar with the small plastic tags attached to some merchandise at retail stores. These anti-theft devices are heavily relied upon by many common stores. The tag must be carefully removed by a store employee, most often a cashier, before the product can be used or worn by the customer. Other tags are built into the product or packaging and must be deactivated by a special device. If a product with an intact, activated anti-theft tag comes close to specialized sensors at the entrance of the store, a loud alarm will sound and employees are alerted to the attempted shoplifting. This method of theft prevention has worked to dissuade some would-be thieves, but others simply find methods to overcome the tags and sensors.
Booster Bags Are Intended to Prevent Anti-Theft Alarms From Sounding
Booster bags can be any type of purse, container, shopping bag, or clothing item that contains a layer of aluminum foil. The sensors designed to detect the anti-theft devices attached to merchandise cannot penetrate through the aluminum foil, rendering the stolen merchandise invisible to the sensors. Shoplifters using booster bags hope they can walk out of the store with the stolen merchandise undetected, but many still get caught.
Have You Been Arrested on Shoplifting Charges?
If you have been charged with shoplifting, or retail theft, legal counsel from an experienced Kane County criminal defense attorney can help you avoid jail time or reduce your charges. Call 847-488-0889 today to schedule a free, confidential consultation at the The Law Office of Brian J. Mirandola.
Sources:
http://fortune.com/2015/01/26/us-retail-worker-theft/
http://www.securityinfowatch.com/article/12083144/annual-retail-theft-survey-does-not-have-much-good-news-for-loss-prevention-executives-as-shrink-soars
http://www.wisegeek.com/what-is-a-booster-bag.htm
Last modified on