What Are the Penalties for Motor Vehicle Theft in Illinois?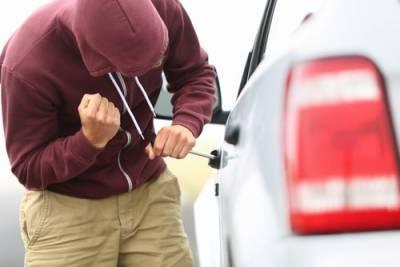 While stealing a car or other vehicle that belongs to someone else is a crime, there are a variety of other offenses that may be considered motor vehicle theft. Depending on the nature of a specific offense and the value of a vehicle that was allegedly stolen, a person could be charged with a misdemeanor or felony. People in Illinois who are facing these types of charges will want to understand how the law applies to their situation, and by working with an experienced criminal defense lawyer, they can determine their best options for achieving a positive outcome to their case.
Different Types of Motor Vehicle Theft Charges
Motor vehicle theft may involve any situation in which a person possesses a vehicle owned by someone else when they are not entitled to do so. These charges may apply if a person takes, conceals, or sells another person's vehicle or if a person receives or transfers ownership of a vehicle that they know to be stolen. Theft of a vehicle's "essential parts," including its frame, doors, engine, seats, or radio, may be treated similarly to the theft of a vehicle as a whole.
Motor vehicle theft is a Class 2 felony, and a conviction can result in a prison sentence of up to seven years. Aggravated motor vehicle theft charges may apply in cases involving the alleged theft of three or more vehicles or their essential parts, or when the value of an allegedly stolen vehicle is at least $25,000. Aggravated motor vehicle theft is a Class 1 felony, which carries a maximum prison sentence of 15 years.
Other charges related to vehicle theft may apply in certain situations. Criminal trespass to vehicles, also known as joyriding, involves entering and operating a vehicle without the owner's permission. Joyriding is a Class A misdemeanor, which can result in a one-year prison sentence. Vehicular hijacking (carjacking) charges may apply if a person allegedly took possession of a vehicle by force or the threat of injury. Vehicular hijacking is a Class 1 felony. Charges may be elevated to aggravated vehicular hijacking if a vehicle was allegedly taken from someone over the age of 60, if a passenger under the age of 16 was in the vehicle, or if a person was allegedly carrying a firearm or another deadly weapon. Aggravated vehicular hijacking is a Class X felony, which carries a maximum prison sentence of 30 years, and in cases involving deadly weapons, additional time may be added to a sentence.
Contact Our Kane County Vehicle Theft Defense Attorney
If you have been accused of motor vehicle theft or any related charges, you will want to secure representation from an attorney who can help you build an effective defense strategy. At the Law Office of Brian J. Mirandola, we can advise you of your best options, and we will work to help you avoid a conviction or avoid serious charges whenever possible. Contact our Aurora criminal defense lawyer at 847-488-0889 to schedule a complimentary consultation.
Sources:
https://www.ilga.gov/legislation/ilcs/ilcs4.asp?DocName=062500050HCh%2E+4&ActID=1815&ChapterID=49&SeqStart=70200000&SeqEnd=75100000
https://www.ilga.gov/legislation/ilcs/fulltext.asp?DocName=072000050K21-2
https://www.ilga.gov/legislation/ilcs/ilcs4.asp?DocName=072000050HArt%2E+18&ActID=1876&ChapterID=53&SeqStart=62300000&SeqEnd=63000000
https://www.ilga.gov/legislation/ilcs/fulltext.asp?DocName=062500050K1-118
Last modified on