Comparing Petty Theft and Felony Theft in Illinois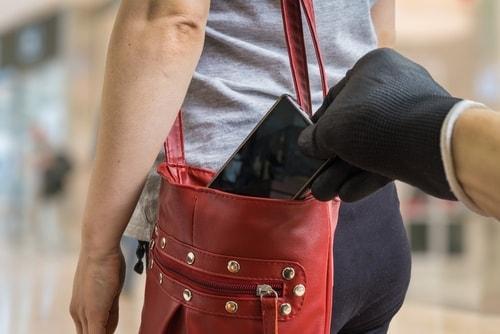 There are two basic types of theft one can be charged in the state of Illinois: petty theft and felony theft. One may sound less severe than the other, but both can have lasting implications for the accused. Learn more about these classifications of theft, their consequences, and what you can do to fight back against the charges.
Defining Theft in Illinois
The Illinois Criminal Code defines theft as intentionally or knowingly depriving an owner of their property. The includes all manner of theft, such as obtaining or exerting unauthorized control over an owner or their property, deceiving another to gain unauthorized control over their property, or using threat or force to obtain control over another's property. One can also be charged with theft if they obtain or exert control over assets that they knew had been stolen—buying stolen goods, for example.
How Petty Theft and Felony Theft Differ
If the value of stolen goods is less than $500, and it was not taken from the victim's person, the defendant may be charged with petty theft. On the other hand, any property that has been taken from a victim's person and the theft of property valued over $500 may result in felony theft charges. Both charges can lead to fines, court costs, jail time, restitution to the victim, and a permanent criminal record, but felony theft carries harsher penalties than petty theft.
Classified as a Class A misdemeanor, a petty theft conviction may include consequences of up to one year in jail and fines of up to $2,500. In contrast, felony theft may result in fines of up to $25,000 and prison time as follows:
Property taken from a victim's person and valued under $300, or property valued between $300 and $10,000 may result in Class 3 felony charges, which carries a penalty of up to five years in prison;
Stolen property valued between $10,000 and $100,000 can result in Class 2 felony charges, which could lead to a prison sentence of up to seven years; and
Theft involving property that exceeds $100,000 is considered a Class 1 felony, and conviction could result in a prison term of up to 20 years.
Fighting Back Against the Charges
While every situation is unique, defendants who employ the assistance of an experienced legal advocate tend to fare better than those who attempt to go it alone. In fact, some suspects may even have a chance at a full dismissal of their charges. To learn more about how an experienced Kane County criminal defense lawyer can assist with your case, contact our office. Call 847-488-0889 and schedule your free initial consultation with us today.
Source:
http://www.ilga.gov/legislation/ilcs/fulltext.asp?DocName=072000050K16-1
Last modified on