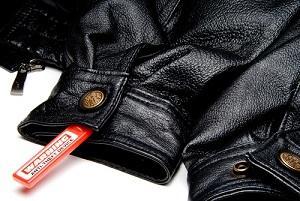 Shoplifting and other forms of retail theft cost American retailers more than $40 billion annually, a number that has continued to climb in recent years. This is in spite of the fact that more and more shoplifters and dishonest employers are apprehended every year, topping 190,000 in 2014. So how do the numbers continue to rise? Some retailers point to increase in organized retail crime, in which dedicated teams systematically steal from stores and sell the merchandise for profit on internet outlets. Whatever the cause, loss prevention experts are all too familiar with a particular method for getting items out of the store undetected. They are called "booster bags" and are used by shoplifters all over the world to try to beat in-store security systems.
Anti-Theft Blocking
Many retail establishments rely heavily on a tag-based anti-theft device system. Each item has a tag attached to it or placed inside its packaging which must be removed or deactivated before attempting to leave the store. If the tag is not removed or deactivated, sensors installed by the store's exits will detect the tag and sound an alarm. Booster bags, however, are designed to prevent the alarm from going off.
Booster bags are any type of shopping bag, purse, container, or even a pocket of a jacket that is lined with layers of foil. The reflective properties of the foil prevent the tag from being detected by the exit door sensors, allowing the shoplifter to simply walk out of the store with whatever he or she could slip into the bag. Such bags are relatively for a would-be shoplifter to make at home, and extremely difficult for stores to identify.
Possible Solutions
Early detection of the presence of booster bags is a retail establishment's best defense against their use. Several security vendors have developed products that can potentially alert store personnel when a booster bag enters the store. Then, however, it is up to the store's loss prevention staff to monitor individuals suspected of carrying a booster prior to them trying to leave the premises. Officials from the security companies insist that early awareness is the key to reducing the loss of merchandise due to retail theft.
If you have been charged with shoplifting, or any other form of retail theft, it is important to seek legal counsel from an experienced Kane County criminal defense attorney. Our knowledgeable team will review your case, help you understand your options, and work with you in building an aggressive defense designed to protect your future. Call 847-488-0889 to schedule a free consultation at the The Law Office of Brian J. Mirandola today.
Sources:
http://fortune.com/2015/01/26/us-retail-worker-theft/
http://www.securityinfowatch.com/article/12083144/annual-retail-theft-survey-does-not-have-much-good-news-for-loss-prevention-executives-as-shrink-soars
http://www.wisegeek.com/what-is-a-booster-bag.htm
Last modified on