Illinois Expands Domestic Violence Survivors Rights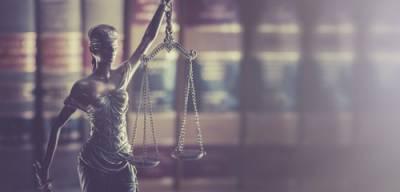 Illinois Gov. J.B. Pritzker signed a package of bills into law last month that expanded the rights of domestic violence survivors. Lawmakers say the measures were designed to strengthen domestic violence laws in the state as well as improve financial and emotional support for survivors. The governor said the package makes Illinois "safer and more compassionate" as it "unlocks opportunity" for survivors.
Seven Bills Addressing Domestic Violence in Illinois
The first bill, House Bill 3582, expands the Illinois Victims' Economic Security and Safety Act, or VESSA. The law was originally designed to provide financial help and safety for violent crime victims. Under the revised VESSA, employers are prohibited from discriminating against domestic violence victims and victims may take up to 12 weeks of unpaid time off from work. The legislation also redefines who qualifies as a "household or family member." HB 3582 is scheduled to take effect on January 1, 2022.
House Bill 3223 provides new support to students who are survivors of sexual abuse or gender-based violence, parents, and parents who are expecting. Measures include:
Requiring schools to have at least one trained staff member to respond to domestic or sexual violence or gender-based harassment.

Protecting student privacy with new confidentiality procedures and limits the questioning of survivors to trained professionals.

Allowing students to be excused from school due to domestic or sexual violence.

Establishing a "Success in School Task Force" to create and amend school policies so they are survivor-centric.

And, requiring schools to review and revise all existing policies and procedures so students can report incidents easier. The review must take place before July 1, 2024, and be followed up every two years after.
House Bill 3484 was written to support individuals with a limited income to obtain the services of a lawyer during a divorce. Specifically, by requesting the opposing party pay for it. This takes effect on January 1, 2022.
House Bill 3485 creates a Hope Card program, which publishes order of protection data on easy-to-read cards. This begins January 1, 2022.
Senate Bill 920 creates the Illinois Forensic Science Commission to improve communication and coordination between the government and victims and stakeholders. It goes into effect immediately.
House Bill 3317 creates the Domestic Violence Taskforce Act, which creates a team to review domestic violence laws and make recommendations to improve them. It goes into effect immediately.
Senate Bill 685 creates the Domestic Violence Fatality Review Commission, a 20-panel committee scheduled to meet quarterly and produce a biannual report for lawmakers. It takes effect immediately.
Contact A Kane County Domestic Violence Defense Lawyer
Domestic violence incidents are considered a serious matter, so any accusation could have severe consequences, including criminal penalties. If you have been charged with domestic violence, contact an experienced Kane County domestic violence attorney for legal support. Brian J. Mirandola has spent his entire legal career working in criminal law and he is ready to put this experience to work for you. Contact The Law Office of Brian J. Mirandola today to schedule a free consultation. Call 847-488-0889.
Source:
https://www.illinois.gov/news/press-release.23774.html
Last modified on