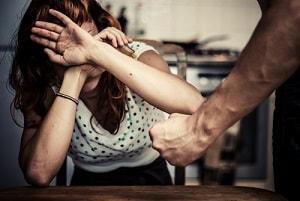 Domestic battery is a serious offense in the state of Illinois. It is also an act that can be reported by someone other than your spouse, child, or significant other. Mandatory reporters—those that are required to report acts of domestic violence to the authorities—can be found in schools, doctor's offices, and hospitals. Thanks to a new law, you will now find potential reporters in the salon as well.
Beauticians and stylists will undergo training to help them learn how to talk to victims of domestic violence. They will not face legal ramifications if they do not report suspected abuse, but they will be encouraged to do so when the situation is appropriate. The goal is to ensure that victims who really need help receive it, but not all people who are reported have actually abused someone. In fact, false allegations of domestic violence and abuse are rather common - more common than most people realize. What might a false reporting mean for you and your family?
When Mandatory Reporting Leads to Criminal Charges
Although mandatory reporting does not always lead to criminal charges, it can. The authorities may be notified, and if there are children, investigators from the state may show up at your door as well. The end result could be criminal charges for you, and possibly even a restraining order that may keep you from your family. If you have not done anything wrong, this can be a jarring experience—one that is frightening and confusing.
Alternatively, a beauty worker may encourage your significant other to make a statement with the police, even if they do not fully understand the situation. This, too, can result in criminal charges and a restraining order. It can upend your family and your life and may even result in long-term consequences, including difficulty finding employment, loss of parenting time or allocation of parental responsibilities in divorce cases, and more.
Protecting Your Rights in the Face of Domestic Battery Charges
If you or someone you know is facing criminal charges for domestic battery, it is critical that you seek experienced legal assistance. An attorney can protect your rights, help you fight for your family, and will work to achieve the most favorable outcome possible. Learn more about how an Elgin criminal defense lawyer can help with your domestic battery charges case. Call 847-488-0889 and schedule your confidential consultation at The Law Office of Brian J. Mirandola today.
Sources:
http://www.chicagotribune.com/news/ct-hairstylists-domestic-violence-met-20161216-story.html
https://www.futureswithoutviolence.org/userfiles/Mandatory_Reporting_of_DV_to_Law%20Enforcement_by_HCP.pdf
Last modified on