Does a Restraining Order Affect Visitation in Illinois?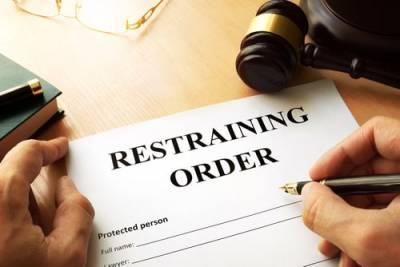 Regardless of the exact circumstances, child custody gets especially complicated if there are allegations of domestic abuse against you. If you are wondering if you will be able to visit your children after a former partner or spouse has filed a restraining order against you, the short answer is yes, but each case can play out much differently. To protect your rights in determining child custody and visitation, work with an accomplished domestic abuse attorney to put your best case forward in court.
How Visitation Rules Change in a Domestic Violence Case
As in any divorce case, the court will consider many baseline factors when determining child visitation and custody. This includes the parents' wishes, the child's wishes, the child's other familial relationships, the child's relationship with his or her community, the parents' and the child's physical and mental health, and how much either parent wants to encourage their child to deepen their relationship with the other parent. However, whether either parent is a sex offender or if there are accusations of domestic violence against one of the parents, the case takes a much different shape.
If you are alleged of domestic abuse, the first thing a judge will decide based on the available evidence is whether you pose a physical, mental, moral, or emotional threat to your child. If any of those are the case based on past evidence, visitation may be revoked. However, this is an extreme case. In many domestic violence cases, the court must determine under what circumstances the other spouse's and the child's safety can be ensured during visitation. This can take shape in rules that allow a spouse's address to remain confidential, can prevent the accused from coming directly to the other spouse's house to meet their child, that visitation must occur at a third party residence or facility, or that the accused only maintain electronic communication with their child.
Illinois courts are allowed to grant supervised visitation, which is when the alleged abuser and their child can meet at a neutral facility with a state-assigned supervisor. This supervisor can be another friend or family member if the court agrees to it. If you are granted supervised visitation, you will have to pick up the supervision fees.
Contact a Domestic Violence Attorney in Kane County
The circumstances of every domestic violence case are unique, and if you face any such allegations, you will need exemplary legal defense from an experienced Elgin domestic violence attorney to help defend your rights so that you have the best chances of maintaining a relationship with any children you might have. The Law Offices of Brian J. Mirandola can help sort out the complicated details of your case. Call us today at 847-488-0889 to schedule a free consultation.
SOURCES:
http://www.ilga.gov/legislation/ilcs/ilcs5.asp?ActID=2100&ChapterID=59
http://www.ilga.gov/legislation/ilcs/fulltext.asp?DocName=075000050K602.7
Last modified on