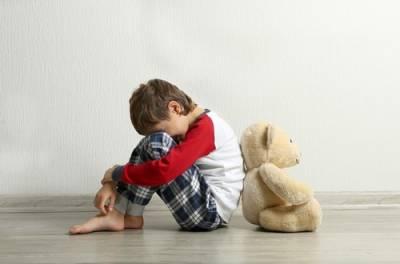 Children living in a split-parent environment are more likely to be abused by a step-parent than a biological parent. However, it is not inevitable that a step-parent will abuse or neglect a child that is not theirs. Parents who are not living full-time with their children may be more protective and just want to know that their child is not suffering any domestic violence or neglect. If signs of possible abuse are detected, a parent can call the Illinois Department of Child and Family Services (DCFS) to start an investigation.
According to Illinois law, a parent is required to report possible abuse when the evidence is present. The law also requires doctors, teachers, law enforcers, day care workers, and any other persons close to the child to report possible abuse so that the child can be protected. If the abuse is not reported, those who failed to do so can face Class A misdemeanor charges.
The Reality of Domestic Violence
The Illinois DCFS has already reported a statewide total of 80,505 investigations of child abuse for the fiscal 2019 year. This number is just 1,000 less than the 2018 fiscal year, but is well over previous years.
This number gives parents a good reason to want to make sure their child is always safe when not under their protection. The best way to guarantee safety is to communicate with the child's full-time parent. If there is a step-parent involved with the child, both biological parents can make sure there is no inappropriate conduct made between step-parent and child.
Defense Strategies
If a step-parent does find themselves fighting child abuse charges, there are several ways for them to prove their innocence:
Kids will be kids: small injuries such as scrapes, bruises or cuts could be explained as "play" injuries. Children enjoy climbing, running around, and other activities that could cause them to fall down to run into an object.
Accidental: things can happen if a child is running around a house, backyard or play park. If a small injury is reported, DCFS will look into any accidental falls that may have resulted in cuts or bruises.
Discipline: spanking is considered an act of child abuse when there is clear bodily harm done to the child. A light swat of the behind is different than spanking with a wooden spoon.
Religious reasons: parents with a sick child could be reported to DCFS if they do not take their child to a hospital for medical treatment. However, if their religion says they cannot seek modern medicine, that defense can be used to avoid charges.
Parents are still urged to report signs of abuse to DCFS even if the injuries were not sustained by the hands of a step-parent - or anyone else. Child safety is important and DCFS will take the time to thoroughly investigate each case.
Contact an Elgin, IL Criminal Defense Attorney
If you or someone you know is a step-parent facing charges of child abuse, the first step is to hire a lawyer from the Law Offices of Brian J. Mirandola who can investigate the evidence and build a defense. To schedule a free consultation with a Kane County domestic violence defense attorney, call 847-488-0889.
Sources:
http://www.ilga.gov/legislation/ilcs/ilcs3.asp?ActID=1460&ChapterID=32
http://www.illinoisattorneygeneral.gov/women/victims.html
https://www2.illinois.gov/dcfs/aboutus/newsandreports/Documents/ESS_Protective_Services.pd
Last modified on