How Is Stalking Punished in Illinois?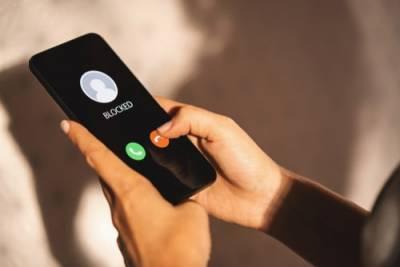 Domestic abuse comes in many forms. Mostly, it is physically harming another member of the household. However, the act of stalking a person can be considered domestic violence especially if the victim has an order of protection against the stalker.
Stalking is a form of intimidation and the goal of a stalker is to make their victim feel uneasy whenever they leave their home. In today's technological world, stalking has also jumped to social media which can be just as harmful to the victim. This is why stalking is a felony offense that comes with jail time and fines as punishment for the crime.
What Is Stalking?
A person commits a stalking crime in a variety of ways. Most people think that simply following someone is the only form of stalking, but Illinois law also defines stalking as:
Conduct which makes a specific target fear for their safety or the safety of someone they care about
Conduct which causes emotional distress in the victim
Knowingly follows and/or watches a victim wherever they go
Verbally threatening the victim or the safety of someone close to the victim
On multiple occasions threatening to commit a violent act or to abduct the victim
These crimes are charged as a Class 4 felony in Illinois. Punishments include a fine of up to $25,000 and up to three years in prison.
If an order of protection is active in order to protect the victim from their stalker, the offending party will also face charges of violating the government issued rules.
How to Defend Allegations of Stalking
If a victim feels they are being stalked and want the offending party to face consequences, they will have to prove the stalker is acting inappropriately.
Common defenses for alleged stalkers include:
Mistake of fact: if the stalker has common features, the victim could have mistaken the identity of the person they believe to be stalking them
Entrapment: the stalker can argue that they were bribed to follow the victim and they would not have committed the crime of their own choice
Insanity: the stalker can try to prove they did not know what they were doing was against the law
In cases where the stalker is married or formerly married to the victim, cases of stalking become more complicated. This is why alleged stalkers should hire a lawyer to represent them in court to avoid false convictions.
Contact an Elgin, IL Criminal Defense Attorney
The lawyers of the Law Offices of Brian J. Mirandola have experience in a variety of felony defense charges. They will be able to build a solid defense strategy to help alleged stalkers prove their innocence in court. To schedule a free consultation with a Kane County criminal defense lawyer, call our office at 847-488-0889.
Source:
http://www.ilga.gov/legislation/ilcs/fulltext.asp?DocName=072000050K12-7.3
Last modified on