New BAIID Requirement for Second or Third DUI Convictions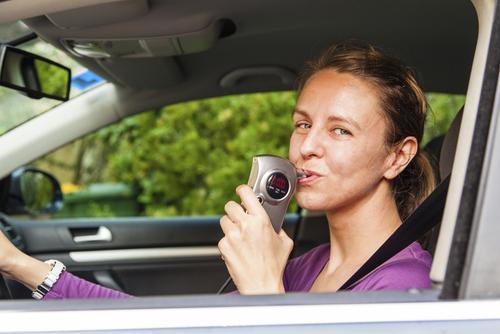 A charge of driving under the influence (DUI) is always serious. The impact to your life can be tremendous, even if you are able to avoid a conviction, as you may still need to contend with financial penalties, diversionary programs, and the suspension of driving privileges. A conviction, of course, will result in additional consequences, including possible jail time. For a second or third DUI conviction, the penalties are even more severe. Getting back on the road following a second or third DUI can be particularly challenging, but a recent law change clarifies some of the requirements for getting your driving privileges restored.
Five Years of Restriction
According to the law in Illinois, a person who has been convicted of a second DUI charge within 20 years will have his or her driving privileges revoked for a minimum of five years. A third conviction results in a revocation of driving privileges for at least ten years. To have driving privileges restored, an offender must apply for reinstatement with the Secretary of State's office. In the past, the criteria for license restoration was relatively subjective, and each case was handled on individual basis.
Beginning this year, however, the new law requires a person convicted of a second or third DUI to obtain a restricted driving permit and install a breath-alcohol ignition interlock device, or BAIID, on his or her vehicle for at least five years before reinstatement will be considered. While other individual factors will be taken into account, full restoration requires driving for at least five years with the BAIID.
Preventing Future Drunk Driving
When a BAIID is installed on your vehicle, you will be required to blow into the device before your vehicle will start. If the BAIID detects alcohol on your breath in excess of a predetermined standard, you will not be able to operate your car. In Illinois, a BAIID must also be equipped with a camera to ensure that the person providing the sample is actually the offending driver. Violating the terms of the BAIID program will result in extended suspensions or revocations, or disqualification from the program. If you are disqualified from the BAIID program, restoring your full driving privileges could become impossible.
DUI Defense Representation
If you have a previous DUI conviction on your record and are facing new drunk driving charges, you need a lawyer who will fight to protect your rights. Contact an experienced criminal defense attorney in Elgin to learn more about your legal options. Call 847-488-0889 for a free, initial consultation at The The Law Office of Brian J. Mirandola today.
Source:
https://www.cyberdriveillinois.com/publications/pdf_publications/dsd_a118.pdf
Last modified on