Budget Issues, Increased Awareness of Wrongful Conviction Fueling "Softer" Penalties across the Country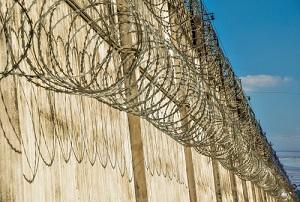 Over the last few decades, heavy-handed, no-nonsense criminal justice policies have run rampant in America. Hundreds have been wrongfully convicted, and others have been prosecuted far beyond what should be deemed reasonable. However, budget issues and an increased awareness have recently forced lawmakers to reconsider their approach to crime, conviction, and even the penalties they dole out. Some may call the new approach "soft," but experts say it may not only be less expensive, it could prove to be more effective.
America Loves a Great Crime-Fighting Slogan
In the early 1970s, we fell in love with the "War on Drugs." In the 1990s, we incorporated the "three strikes and you are out" an "adult time for adult crime" policies. Each slogan carried with it a certain amount of enthusiasm and led to the swift and often wrongful conviction of thousands. Before long, America found itself with more incarcerated criminals than any other country and more prisons than colleges. Budgets began to crash and lawmakers began to realize that we had, essentially, painted ourselves into a corner.
The Road to Reform
Reform is not always a bad word; case in point, the reforms that lawmakers have recently made to the U.S. justice system. Mandatory life sentences are no longer permitted for minors, thanks to a U.S. Supreme Court ruling. Government officials have finally surrendered the misguided "War on Drugs" and are, instead, looking to treat addicts instead of incarcerate them. And 149 prisoners were recently released, either because of exculpatory evidence that proved they'd been wrongfully convicted or because their Sixth Amendment rights to a fair trial had been violated.
Soft on Crime Better on Budgets, Better for America
With crime rates at a 50-year low, states have had the chance to correct their mistakes and attempt to turn spiraling budget problems around. Many are already seeing positive results, particularly when dealing with teen offenders, and more people than ever are receiving the treatment they need instead of simply being tossed into the justice system.
We still have a long way to go. A disturbingly high disparity between the number of white prisoners and minority prisoners still exists, particularly among African Americans, and wrongful convictions still occur entirely too often. But at least, collectively, the country is taking a step in the right direction. Police officers are being held accountable for their actions, activists are speaking out and being heard, and people are much more likely to receive a fair trial today than they were just a mere decade ago. It is progress.
Quality Legal Representation Is Still Necessary
Despite the reforms and attempts to improve how alleged criminals are processed and convicted, quality legal representation is still necessary to ensure your rights are protected. The legal team at the The Law Office of Brian J. Mirandola has experience in handling even the most complex criminal cases and can provide you with the attentive, skillful representation you deserve. To inquire about your case, schedule a free initial consultation with a skilled Kane County criminal defense attorney. Call 847-488-0889 today.
Sources:
http://www.usatoday.com/story/opinion/2016/02/18/mass-incarceration-criminal-justice-reform-state-budgets-column/80013996/
http://thinkprogress.org/justice/2014/09/17/3568232/the-united-states-had-even-more-prisoners-in-2013/
Last modified on