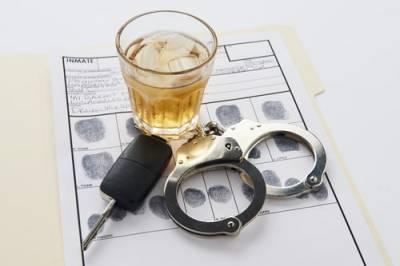 The state of Illinois is strict when it comes to punishments for driving under the influence of drugs and/or alcohol. However, first-time convictions generally have penalties that help an offender not repeat the offense as opposed to sending them to prison.
First-time DUI convictions are considered Class A misdemeanors and come with revocation of the driver's license for one year. Additionally, vehicle registration will be suspended for a set amount of time.
Blood alcohol concentration (BAC) also plays a role in DUI penalties; if a first-offender has a BAC of over .16, they will have to pay a fine of $500 and participate in 100 hours of community service.
When Does Jail Become a Punishment?
First-time offenders should only be punished with jail time if their DUI offense occurs while they are transporting another person under the age of 16 years old. This is assuming no other charges are issued during the crime.
When a driver commits a second or subsequent DUI offense, then jail time becomes a mandatory part of the punishment. A second DUI conviction is charged as a Class A misdemeanor punishable as a five-day jail term - or 240 hours of community service - and a five-year revocation of driver's license. Fine of $1,250 if BAC is over .16
Third and subsequent DUI convictions are considered "aggravated" offenses, for which the charges become felonies punishable with revocation of driver's license, vehicle registration suspension, a 90-day mandatory jail sentence if BAC is over .16, and a fine of up to $25,000.
A jail term can also be added to punishments if other charges are issued during a DUI investigation. Charges that can lead to jail time include:
Endangering a minor passenger
Collision with another motor vehicle
Injury or death of another driver and/or pedestrian (vehicular manslaughter)
Fleeing the scene of an accident
Certain types of property damage (if the cost for repair is between $10,000 and $100,000)
DUI Defense Strategies
A common way to defend against serious DUI punishments is to refuse to take a breathalyzer test at the scene of the traffic stop. This will make it impossible to determine BAC at the time of the crime, however, if a driver refuses the test, their license will automatically be suspended for one year.
All those who are fighting a DUI charge can build a defensive strategy to avoid jail time and the first step should be to hire a lawyer. A professional knows how to build a strategy and make sure no unnecessary punishment is given out.
Contact an Elgin, IL DUI Defense Attorney
DUI traffic stops can be a complicated process and sometimes information can be mixed up. If you or someone you know is fighting a DUI charge with false information or unlawful treatment of the police, hire a lawyer from the Law Offices of Brian J. Mirandola. A knowledgeable Kane County DUI defense lawyer can help make sure your rights have not been violated and protect you from serious punishment. To schedule a free consultation, call our office at 847-488-0889.
Source:
https://www.cyberdriveillinois.com/publications/pdf_publications/dsd_a118.pdf
Last modified on