Collateral Costs of a DUI Conviction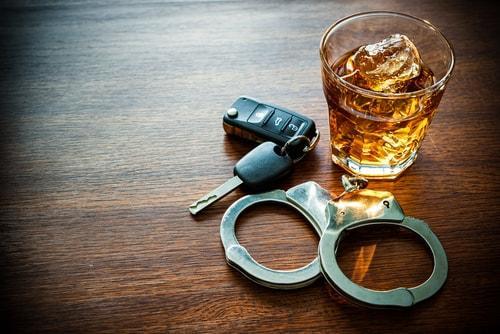 A conviction on charges of driving under the influence (DUI) is likely to have costs that extend beyond fines, license revocation, and jail time. It can mean, among other things, ineligibility for federal welfare benefits, an increased possibility of deportation, ineligibility for reductions in car insurance rates, and mandatory alcohol education counseling. If you or someone you know is facing a DUI charge, it is essential to understand the full consequences of a conviction.
Compromised Civil Liberties
After two DUI convictions, any further conviction will be classified as a felony. A conviction for a felony offense not only means more severe sentencing requirements, but also the loss of civil liberties, such as the right to vote, the right to possess a firearm, and the right to get a passport. Some of these can be eventually restored but the process of doing so may be difficult and expensive.
Child Custody
DUI charges can also affect a person's parental rights regarding his or her child. When determining parental responsibilities—also known as child custody arrangements—courts examine the moral fitness of each parent, and a DUI conviction can have a negative impact on the court's decision.
Employment
A DUI conviction can also make it more difficult to find and maintain employment. Employers will often conduct background checks before hiring. Court records are generally available to the public, and so employers will be able to see a potential hire's criminal history, including DUI offenses. Repeated offenses, in particular, can endanger or destroy an offender's chances at getting a job.
Further, many jobs, such as notary public, nurse, motor vehicle dealer, or private investigator, require professional licensing. Criminal convictions, such as for DUI offenses, can cause professional licenses to be denied or restricted, whether as a result of state law or because of a private licensing board's policies or discretion.
Driving Restrictions
Another employment issue affected by a DUI conviction is transportation. Because DUI convictions mean temporary suspension or revocation of the offender's license, just getting to a workplace or school can become difficult. Illinois provides for a petition for a restricted driving permit, which allows a person to drive on a limited basis, usually to and from the workplace, school, medical treatment, or other essential locations.
The advice and expertise of an experienced DUI defense attorney can prove invaluable in learning to deal with the collateral consequences of a DUI conviction. If you have been arrested for or charged with a DUI offense, please contact a skilled criminal defense attorney in Elgin. Call 847-488-0889 for a free consultation at The The Law Office of Brian J. Mirandola today.
Sources:
http://www.ilga.gov/legislation/ilcs/ilcs4.asp?ActID=2086&ChapterID=59&SeqStart=8300000&SeqEnd=10000000
http://www.cyberdriveillinois.com/departments/BAIID/rdp.html
Last modified on