Cook County Board President Wants to Reform Automatic Transfers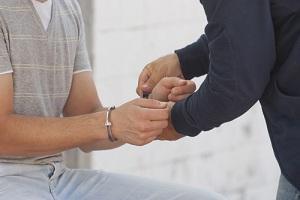 Cook County Board President Toni Preckwinkle recently called for an end to the practice of automatically trying certain juvenile offenders as adults. The cause of that practice, known as automatic transfers, is a 1982 law that sets up part of Illinois' juvenile justice system, but exempts some types of crimes from juvenile prosecutions. While that law was seen as being tough on crime at the time, it takes discretion out of the hands of judges who are actually seeing the specific cases, it disparately impacts minority youths, and it contributes to the existence of an expensive prison population.
What Automatic Transfers Are
Automatic transfers are transfers of minors into adult court that happen outside of judicial discretion. In Illinois, children under the age of 17 are often tried in juvenile court rather than forcing them to defend themselves as though they were an adult. However, certain minors who are accused of certain crimes are moved directly into the adult justice system, regardless of whether that makes sense.
Automatic transfers in Illinois apply to 15- and 16-year-olds who are charged with certain crimes. These crimes include:
First degree murder;
Aggravated sexual assault;
Aggravated battery with a firearm;
Armed robbery with a firearm; and
Vehicular hijacking committed with a firearm.
However, these automatic transfers can create problems because they cannot account for the particularities of a situation like the level of the minor's participation in the crime or other extenuating circumstances.
Problems with Automatic Transfers
Automatic transfers have recently become controversial for a variety of reasons. For instance, they remove judicial discretion from the equation. Sentencing data shows that when judges have the option, they only try minors as adults infrequently. This suggests that when people actually understand the particulars of the situation, these transfers are seldom called for.
Beyond that, these types of transfers tend to lead to poor outcomes from both an expense and a public safety perspective. Juvenile court proceedings are considerably faster, so moving more people into the adult system further clogs an already overburdened court system. Additionally, moving juvenile offenders into the adult prison system severely increases the risk that they will commit future crimes. This happens for a variety of reasons, such as the creation of a lasting criminal record as a youth that will make it difficult to find a job or pursue educational opportunities.
Automatic transfers also have other issues. For instance, their weight falls disproportionately on minority communities, and they contribute to prison overcrowding, which creates an expensive tax burden.
Any juvenile interaction with the justice system can be potentially serious, but if your child is facing an automatic transfer, it can be especially problematic. Contact a Kane County criminal defense attorney today to learn more about your child's rights.
Last modified on