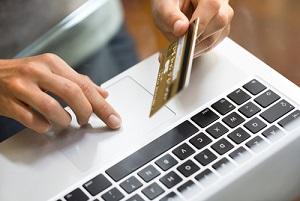 Thanks to a steady increase in credit card fraud and identity theft in recent years, an intense need for additional protection has spawned for consumers of all kinds. Such security is particularly important for those who make purchases via the internet and through various mobile apps. Nowadays, it seems everyone shops on-line for purchases both small and large.
No one is immune to identity theft, especially when we live in a world where technology rules and our bank account information is more accessible than ever before. In some cases, individuals sometimes even find themselves accused of credit card theft crimes due to the fact that their name was tied to certain information, when in reality, they actually had nothing to do with the crime whatsoever.
How Do Monitoring Programs Protect You?
To combat the ongoing problem, most credit card companies offer complimentary credit card monitoring services when you open an account with them. Some companies charge a small fee, but all of the programs exist to alert you to any suspicious or fraudulent activity that may adversely affect your financial standing. While credit card theft monitoring programs cannot actually prevent theft altogether, they can offer a level of protection by bringing any suspicious activity to your attention right away so the theft can be addressed as quickly as possible.
Getting the Most Out of Your Identity Theft Programs
Just as credit card anti-theft programs continuously monitor your spending activity, you should also carefully keep track of your statements on your own to stay one step ahead of any fraudulent charges. To get the most out of your credit card theft monitoring program, you should also remain aware of your credit score in tandem with your monthly statements.
Additionally, do not neglect your bank accounts; make a habit of scanning your account activity at least once a day. Most credit card thieves are able to open a credit card in victim's name or use an existing card because they somehow gained access to the victim's personal information, such as a social security number and address. If they were able to access that kind of information, chances are they are also capable of accessing other bank accounts, such as a savings or personal checking account.
Facing Charges for Identity Theft or Credit Card Fraud?
Credit card theft is a complicated matter and allegations of such activity can have a dramatic impact on your life, even if you have done nothing wrong. If you are facing charges related to identity theft, credit card fraud, or any other type of theft by deception, you need an attorney who will fight to protect your rights. Call The Law Office of Brian J. Mirandola today at 847-488-0889 and speak to an experienced Elgin criminal defense lawyer about the best way to proceed with your case. We offer a free initial consultation so you can get the answers you need to whatever questions you may have.
Sources:
http://www.ilga.gov/commission/lru/consumerlaws2014.pdf
http://www.huffingtonpost.com/simple-thrifty-living/do-identity-theft-protect_b_5241100.html
Last modified on