Criminal Records: Sealing and Expungement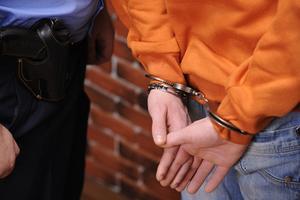 Criminal convictions often result in punishments for the offender like fines or jail time. These sentences are carefully calibrated to penalize the offender to the extent they deserve and no more. This is why judges do not hand down life sentences for petty theft. Yet all too often, the consequences of a criminal record can follow people long after they have paid their debt to society. Carrying a criminal record can make it difficult to get certain licenses and difficult to find employment. Fortunately, the law gives certain people a remedy for this by allowing them to expunge or seal their records after a certain amount of time. Expunging and sealing are two different processes, and different people will qualify for each one.
Expunging a Record
Expunging a record is the more preferable of the two options, but fewer people will qualify for it. If a person successfully gets his or her record expunged, then the police remove any record of the arrest from his or her files. Then, the court removes all public records of the arrest, and places the file in storage. The expungement then carries over to other federal databases to make sure the record is cleared out everywhere. Additionally, expunged records do not have to be reported on job applications, and they can only be retrieved by a court order.
Qualifying for an expungement is difficult. Any conviction of any criminal offense, municipal ordinance violation, or serious traffic offense is enough to disqualify a person from having his or her record expunged. This means that expungement is only available to people who have been arrested but not tried or not convicted. There may also be a waiting period for a person to have his or her record expunged, but that depends on the type of crimes and the exact outcomes of the cases.
Sealing a Record
Having a record sealed differs in important ways from having it expunged. It is a less drastic remedy that more people qualify for, but it also has fewer benefits. Unlike an expungement, people with certain convictions can still qualify to have their record sealed. People with misdemeanor convictions can still have their records sealed as long as the misdemeanor is not violent, is not a sexual crime, is not related to the Humane Care of Animals Act, and is not a severe traffic violation. However, people with misdemeanor convictions must wait four years before the sealing can occur. Sealed criminal records cannot be seen by most employers, but they can still be seen by law enforcement as well as certain employers like school systems and jobs related to children.
If you have a criminal record and would like to have it sealed or expunged, an experienced Kane County criminal lawyer can help. Contact one today to learn more about your rights.
Last modified on