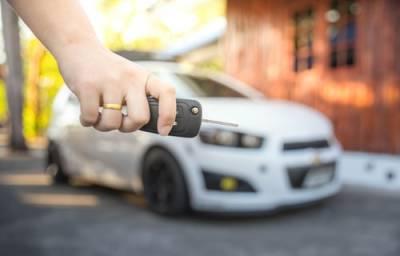 Every state has different rules when it comes to DUI convictions . There are punishments such as fines, jail time, and suspension of licenses after a conviction is made. In Illinois, first-time offenders - and subsequent offenses - are required to drive with a Breath Alcohol Ignition Interlock Device (BAIID).
The purpose of a BAIID is to stop offenders from drinking and driving. The device is installed into the automobile and drivers will have to breathe into the tube to start their car. This is similar to a breathalyzer used during a traffic stop. If someone has a blood alcohol content (BAC) of over 0.025, the car will not turn on. Anything lower than 0.025 will allow the car to start without a problem.
In the past, DUI offenders would have someone else breath into their BAIID in order to start their vehicle. So, along with the device, a camera will also be installed into the car to capture images of the driver performing their breath test.
Why Is a BAIID Mandatory?
The device is required mainly for the driver's benefit because, after a conviction, the driver's license will be suspended or revoked. In order to apply for a restricted license, the driver's vehicle will need a BAIID to regulate safe driving.
The down-side to needing a BAIID installed is that the driver will be responsible for all of the monetary fees involved with acquiring the device:
Installation fee of $85.
Monthly rental fee of $80.
Monthly monitoring fee of $30; paid to the Secretary of State.
When Can a License be Reinstated?
Along with the BAIID, a driver looking to reinstate their license will be issued a Monitoring Device Driving Permit (MDDP) which allows the offender to drive their car while they pay their suspension term. As long as the offender obeys the driving laws during the time their license is suspended, it will be returned when the time has been served.
However, there are further punishments that can be enforced if a driver violates the terms of their MDDP. The most common offense is driving without their BAIID installed. If a violation occurs, the driver can expect a letter from the Illinois Secretary of State asking for an explanation. If the letter is ignored or the explanation is not good, the driver's license will be suspended for an extended three months per violation:
Three extensions will result in the driver's car being impounded for 30 days.
Four extensions will result in the seizure of the driver's car.
MDDP can be revoked if only one violation occurs.
Contact an Elgin, IL DUI Defense Attorney
Fighting back against DUI charges can seem tough when you try to go through it on your own. If you or someone you know is facing DUI charges, hire a lawyer from the Law Offices of Brian J. Mirandola to help build a strong defensive strategy. To schedule a free consultation with a Kane County DUI defense lawyer, call 847-488-0889.
Source:
https://www.cyberdriveillinois.com/departments/BAIID/baiid.html
Last modified on