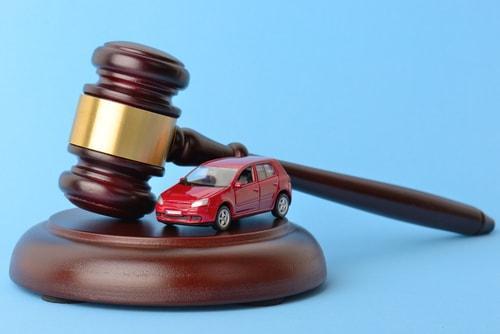 If you are convicted of a criminal offense—especially one related to driving—it is very common that the consequences may include the suspension or revocation of your driver's license. Some offenses may even bar you from ever getting it back. Depending on the circumstances of the situation, you may be able to apply for its reinstatement, though the process can be complex.
Reasons for Revocation
Many people are surprised when their license is revoked or suspended because it can be done for reasons that have nothing to do with driving. The rationale is that driving is a fundamental privilege that many people take for granted, and taking a person's license away may wake some people up, so to speak, prompting correct whatever has caused the suspension or revocation.
Some examples of offenses that can lead to your license being revoked or suspended include:
Driving under the influence. As you might imagine, if you are stopped with a blood alcohol content (BAC) level over a certain point—the limit in Illinois is .08 for most drivers—your license will be suspended and may be revoked if you cause an accident with bodily harm.
Failure to Appear. If you are issued a traffic ticket or violation, and you take no steps to address it, your license can be suspended until the fine or other punitive measures have been satisfied.
Child support violations, as part of the "Deadbeats Don't Drive" campaign. The Family Financial Responsibility Act (FFRA) enables Illinois government officials to take "strong action" against parents who fail to fulfill their support obligations, up to and including license suspension.
How to Get Your License Back
If your license has been suspended, you are entitled to a hearing under Illinois law. At that hearing (which can be formal or informal, depending on the situation), your case will be decided, either with your license being reinstated or denied or with you being given a restricted driving permit as a trial period of sorts. If your license is reinstated, you must pay all required fees and show proof of valid insurance before you will be able to use it.
If your license has been revoked, by comparison, you may not apply for its reinstatement for at least a year, regardless of the status of the underlying offense. Most revocations occur because of DUIs, and the length of revocation will usually depend on the number of previous offenses on your record. For example, your first offense will usually net you a revocation period of one year, while your second offense within 20 years will result in your license being revoked for no less than five years. There is no guarantee that your license will be reinstated after revocation, but you may apply to have it back after paying all relevant fees.
Speak With a License Reinstatement Attorney
Driving is a privilege that many people depend on for work or familial reasons. If you lose your ability to drive, it can thoroughly disrupt your entire life. Contact an experienced Elgin driver's license reinstatement attorney for help getting back on the road. Call 847-488-0889 for a free consultation at The The Law Office of Brian J. Mirandola today.
Source:
http://www.cyberdriveillinois.com/departments/drivers/losepriv.html
Last modified on