Drugged Driving May Be a Factor in More Fatal Crashes Than Drunk Driving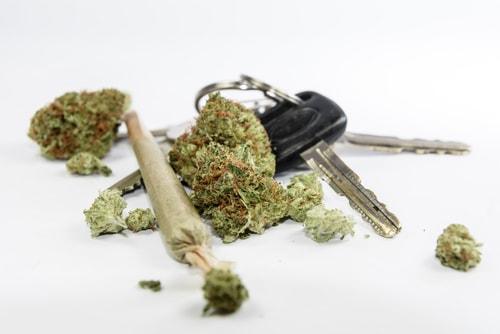 Late last month, the Governors Highway Safety Association (GHSA), in conjunction with the Foundation for Advancing Alcohol Responsibility, released a report that looked at fatal crashes from 2015 for which toxicology information was available. According to the report's findings, illegal and prescription drugs were involved in 43 percent of crashes that resulted in the death of the driver while alcohol was involved in 37 percent of such incidents. This marks the first time since the issue has been thoroughly researched that drugged driving surpassed drunk driving as a factor in fatal accidents.
Study Limitations
The report acknowledged that the numbers are not quite as complete as the researchers would have liked, but the data in question is not always made available. Much of the study's information came from the Fatal Analysis Reporting System (FARS) utilized by the National Highway Traffic Safety Administration (NHTSA). According to FARS statistics, less than 60 percent of fatally injured drivers in 2015 were tested for drugs. The numbers were slightly better for alcohol testing with nearly 71 percent of fatally injured drivers tested. In addition, FARS statistics rely on individual states to file reports regarding deadly accidents which does not always happen as expected.
Rise of Marijuana Use
While there is a widely accepted legal limit for the amount of alcohol in a driver's system, the same is not true regarding drugs. With marijuana becoming increasingly available through medical cannabis programs and legalized recreational use in certain states, this presents a level of serious concern for safety officials. The GHSA's report indicated that more than a third of drivers who tested positive for drugs were found to have marijuana in their systems, a far greater percentage than any other single drug. The next most common was amphetamine at just over 9 percent.
Seek Legal Help
If you have been charged with driving under the influence of alcohol or drugs, the consequences that you are facing could be serious and long-lasting. Contact an experienced Kane County DUI defense attorney to discuss your situation and to get the help you need. Call 847-488-0889 for a free consultation at The The Law Office of Brian J. Mirandola today.
Sources:
http://www.ghsa.org/sites/default/files/2017-04/GHSA_DruggedDriving2017_FINAL.pdf
http://www.nbcnews.com/news/us-news/drugged-driving-rise-passes-alcohol-alone-fatal-crashes-study-finds-n751681
https://www.nhtsa.gov/research-data/fatality-analysis-reporting-system-fars
Last modified on