DUI Arrests and Halloween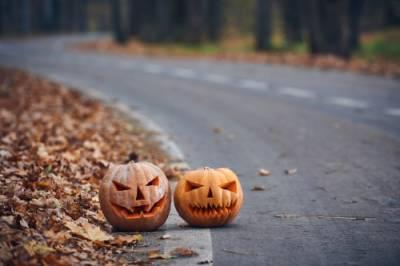 Halloween is just a few weeks away. The COVID-19 pandemic put a damper on many events last year, but this year many people will be gathering at costume parties and masquerade balls to celebrate with tricks and treats. One trick that revelers may find themselves facing, however, is being stopped or arrested for DUI. What can you do to avoid this "scary" situation and what steps should you take if you are stopped?
Halloween and Alcohol
Many adult Halloween events involve alcohol. Unfortunately, many people do drive after they have been drinking. It is estimated that almost 45 percent of all fatal crashes that happen during the Halloween weekend involve a driver with an over-the-legal-limit blood alcohol concentration (BAC).
Anyone who is planning on attending an event where alcohol is being served should take the following steps to avoid a potential DUI arrest:
Have a designated sober driver. Make sure it is someone who will stick to their promise of not drinking at the event.

If you have been drinking and do not have a designated driver, take a cab or ridesharing company home. If you cannot find a ride with any of these options, call a friend or family member for a ride home. Do not get in your vehicle and drive.

Check and see if your community has a Sober Ride program. Many municipalities and organizations have these programs during certain holidays and provide free rides home to anyone who is impaired who contacts them.
What to Do If You Are Stopped by Police
If you do go to a Halloween event and are stopped by law enforcement on suspicion of drunk driving, there are some steps you should take. As soon as you realize that the blue light flashing behind you is meant for you, put your turn signal on and safely pull over. It is important to remember that it is very likely the officer has a camera recording the whole encounter. That video can be used as evidence either to prove the prosecutor's case against you or by your attorney to defend against any charges you may be arrested for.
Remain calm and make sure you are polite with the police officer who approaches your vehicle. Provide the officer with your license and registration. Do not admit to the officer you have been drinking. Just remain silent if the officer asks any questions about drinking. If the officer asks you to submit to any field sobriety tests or roadside BAC tests, you have the right to decline. You are not required by law to submit to roadside BAC tests.
If the officer requests you submit to a post-arrest chemical BAC test, this is a much harder decision to make. Refusal to take the test means an automatic suspension of your license for 12-months under the Illinois implied consent law, regardless of the outcome of any criminal charges that may be filed against you. Whatever decision you make, if you are charged with drunk driving, a skilled attorney can investigate all of the facts and evidence and determine what defense will result in the best possible outcome for your case.
Contact a Kane County Defense Attorney for Help
If you have been charged with drunk driving, the consequences can be harsh. A conviction and loss of license can affect your ability to work now, as well as any future employment opportunities. A DUI conviction can even have an impact on child custody situations. Do not try to defend against these charges on your own. Call The Law Office of Brian J. Mirandola at 847-488-0889 to schedule a free consultation with an Elgin, IL DUI defense lawyer.
Source:
https://www.ilga.gov/legislation/ilcs/fulltext.asp?DocName=062500050K11-501.1
Last modified on