When Is a DUI a Felony Charge?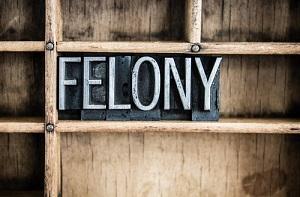 When you are charged with the criminal offense of driving under the influence (DUI), it has the potential to change your life forever. Regardless of whether you are ultimately convicted, your license can be suspended, leading to difficulties keeping your commitments—including work. If you are convicted, you could even spend time in jail.
Basics of DUI Offenses
Just your first DUI offense can result in the loss of driving privileges for up to six months. In many cases—especially if it is your first offense—you are likely to qualify for a Monitoring Device Driving Permit which allows you drive legally while your license is technically suspended.  Participation in this program, however, means that you must install a Breath-Alcohol Ignition Interlock Device (BAIID) in your vehicle. Before your car will start, you must use the BAIID to prove that your blood-alcohol content (BAC) is below the acceptable limits set by the program.
Illinois is an implied consent state which means by driving on the streets and highways of the state, you agree to submit to BAC chemical testing when you are suspected of drunk driving. If you refuse when asked, your license will automatically be suspended for the maximum time of 12 months for a first offense. While there are many factors that may come into play, the average cost of a DUI in Illinois is approximately $16,000 when all is said and done.
Felony DUI Charges  
If that seems like a devastating situation, it is hardly comparable to that of a felony DUI conviction. A felony conviction, as you might expect is even worse, bringing with it harsher punishments and higher fines in most cases.
Every year in the state of Illinois, roughly 300 people die in alcohol-related crashes. As such, it is understandable that the state would have enacted strict laws for the most serious situations. You could face charges of aggravated DUI—always a felony—if you were driving under the influence and caused an accident which resulted in serious injury or death to another person. Felony DUI charges may also be applicable if you have previous DUI convictions on your record. In Illinois, a third DUI offense is automatically a felony charge.
You could also be charged with a Class 4 felony DUI even for a first offense if a minor under the age of 16 was in the car at the time of the incident and the child was injured as a result.  If this occurs and the driver has a previous DUI conviction, the charge may be elevated to a Class 2 felony.
Seek Legal Help
If you have been charged with a DUI of any class or severity, contact an experienced Kane County DUI defense attorney. We can help you explore your options and work with you in making the best choices for your future. Call 847-488-0889 for a free consultation at The The Law Office of Brian J. Mirandola today.
Sources:
http://www.isp.state.il.us/traffic/drnkdriving.cfm
http://www.madd.org/laws/law-overview/DUI_Felony_Overview.pdf
https://www.cyberdriveillinois.com/publications/pdf_publications/dsd_a118.pdf
Last modified on