DUI Penalties Increase for Underage and Repeat Offenders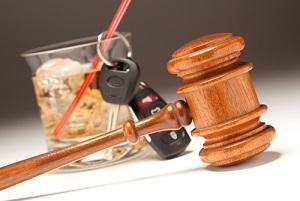 Driving under the influence has serious consequences that can be long-lasting and affect both your criminal record and your driving record for years. This is true whether it is your first DUI offense or a repeat offense and whether you are of legal drinking age or not.
Underage DUI
Illinois is a zero-tolerance state, meaning that if you are not legally allowed to drink and are found guilty of a DUI, you will automatically have your driving privileges revoked for a minimum of three months. For an underage driver to be charged with a DUI, he or she does not have to exceed the legal blood alcohol content limit of .08 percent that applies to adults age 21 or over. Any percentage of alcohol found in an underage driver's bloodstream makes him or her susceptible to a DUI charge.
Repeat Offenders and Multiple DUI
The penalties for DUI may also increase depending on how many previous offenses a person has. In some states, advocates are lobbying for repeat DUI charge to be considered a felony charge. In the state of Illinois, statistics do not indicate that the majority of DUI suspects are repeat offenders, though a third offense in Illinois is automatically a felony. In fact, less than 15 percent of all DUIs recorded annually in Illinois were perpetrated by drivers who had a previous record of a DUI. If a person has been found guilty of multiple DUIs, he or she will, however may face penalties that include longer prison sentences and the permanent revocation of his or her driver's license.
New Laws for Multiple DUI Offenses
In 2016, a new law went into effect in Illinois that could allow four-time DUI offenders to get back on the road. The usual penalty for a fourth offense includes the permanent revocation of the offender's driver's license. The new law, however, provides that a four-time offender may apply for a Restricted Driving Permit, but only after five years of the suspension, and only if it can be proved that he or she has abstained from alcohol and drugs for at least three years.
Similarly, a person found guilty of a second or third DUI charge is now required to install a Breath Alcohol Ignition Interlock Device (BAIID) on any vehicle that he or she owns. He or she may not drive any vehicle (including rental cars or vehicles for work) that do not have the device installed. This is required for a full five years in most cases, and failure to comply with the requirement may result in additional time added.
Call Our Office Today
If you have been charged with driving under the influence, regardless of whether it is your first or your fourth offense, we can help. Contact an experienced Elgin DUI defense attorney at The The Law Office of Brian J. Mirandola today. Call 847-488-0889 to schedule your free, initial consultation with a member of our team.
Sources:
https://www.cyberdriveillinois.com/publications/pdf_publications/dsd_a118.pdf
http://www.cyberdriveillinois.com/departments/drivers/traffic_safety/DUI/uselose.html
http://www.today.com/health/some-drunken-drivers-keep-returning-road-despite-repeat-offenses-t9526
Last modified on