Fighting a Reckless Driving Charge in Illinois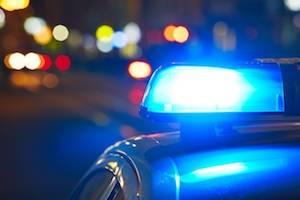 In the state of Illinois, reckless driving charges can come with serious legal ramifications. If convicted, reckless driving can result in a Class A misdemeanor, substantial fines and up to a full year of jail time. Within the Illinois vehicle code, reckless driving is defined as the act of willfully disregarding the safety of others while operating a motor vehicle.
From an increase to your monthly car insurance payment to strikes on your driving record, a reckless driving charge is extremely serious. If another party is injured in an accident in which you were cited for reckless driving, you could possibly face a felony charge and substantial incarceration. If you have been charged with reckless driving, it is time to contact a legal team you can believe in.
Types of Reckless Driving
Reckless driving charges can result from a number of offenses. In Illinois, a driver can be charged with reckless driving for traveling at excessive speeds, erratically swerving through traffic, using an incline to become airborne or other offenses. Because a reckless driving charge is directly defined as an action in which a driver is endangering those around them, judges are not likely to reduce criminal charges without aggressive and experienced legal representation.
Avoiding Reckless Driving Penalties
Receiving a reckless driving charge can be frightening. Police officers throughout the state have the right to arrest you and take you into police custody, rather than simply giving you a ticket. In these cases, your vehicle will be towed, under your expense. After the arrest, you will have to appear before an Illinois traffic judge. Fortunately, a qualified attorney can help you receive minimal criminal punishment for a reckless driving offense. Rather than facing jail time and potential fines, a skilled lawyer could instead help you get traffic safety classes, possible community service hours and driving probation.
Meet With a Kane County Reckless Driving Lawyer
Attorney Brian J. Mirandola has years of experience fighting for those charged with traffic violations. If you have been cited for reckless driving, our legal team will work to secure the best possible outcome for you and your family. To set up a free consultation with an Elgin criminal defense attorney you can trust, contact us today at 847-488-0889.
Sources
http://www.ilga.gov/legislation/ilcs/fulltext.asp?DocName=062500050K11-503
Last modified on