Fighting False Allegations of Domestic Violence in Illinois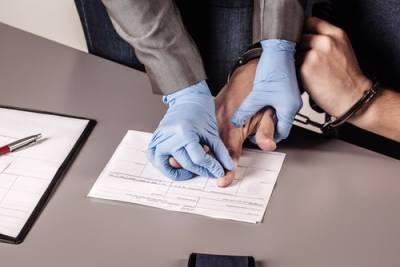 Domestic violence is a very real problem in this country. According to national statistics, almost 25 people per minute are victims of domestic violence. This comes out to more than 12 million victims every year. Far too many victims end up being killed by their intimate partners, and this has led the courts to take any accusations of domestic violence seriously. Unfortunately, some people make false accusations of domestic violence against a current or former partner because they have their own agenda. Not only is this unfair to real victims, but the severe consequences false allegations of domestic violence can have on a person's life can be devastating.
Reasons Why People Make False Accusations
Given the damage a domestic violence accusation can cause to a person's life, it may be hard to understand why someone would make a false claim like this. However, there are several common reasons why someone files false charges. Many of these allegations are made if a couple is going through a divorce or child custody battle in order to get the "legal" upper hand. A former partner may also be so angry over a breakup that they make the accusations out of vindictiveness.
Another frequent cause of these accusations is when the alleged victim was actually the perpetrator of the abuse, and the person now accused was only trying to defend themselves.
Once an accusation of domestic abuse is made, the courts will issue a temporary order of protection. Typically, there is no hearing for a temporary order; the courts take the alleged victims' word that abuse has occurred, and a hearing is scheduled to determine if the allegations are believable and if the order should be extended.
Having an order of protection, even a temporary one, can give the person making the allegations great power over the person they are accusing. Under an order of protection, the person who is being accused must leave their home if they share it with the "alleged" victim. They are not allowed to have any contact with the victim or have contact with any children the two have together. If a person violated an order of protection, the courts consider this a grave transgression and the person will be charged with a crime and could end up in jail pending the outcome of all the charges they are now facing.
Contact an Elgin, IL Defense Attorney
If you have been accused of domestic violence, it is important to understand what consequences a conviction can have on your future and why you need an aggressive Kane County domestic violence attorney defending you. Call The Law Office of Brian J. Mirandola at 847-488-0889 to schedule a free consultation and find out how we can help.
Source:
https://www.thehotline.org/stakeholders/domestic-violence-statistics/
Last modified on