First DuPage County Conviction under Illinois' RICO Law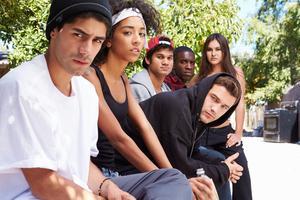 A DuPage County jury recently became the first jury in the county to convict a person under a recently-passed Illinois law designed to combat gang violence. The man was convicted of being part of a drug ring operating throughout the county. Other alleged members of the drug ring are currently awaiting trial.
The Illinois law that the man was convicted under is known as the Illinois Street Gang and Racketeer Influenced and Corrupt Organizations Act, but is often shortened to Illinois' RICO. The law is modeled after a federal law that was supposed to give police and prosecutors more advanced tools to deal with the more sophisticated types of organized crime that have arisen recently. Illinois' RICO has a similar goal, with a particular focus on making it easier to shut down street gangs. However, these laws can also be controversial. Despite their positive goals, some people believe that they make it too easy for prosecutors to threaten stiff penalties for people with little relation to the gang's activities.
Illinois' RICO Law
Illinois' RICO law is designed to combat groups engaging in criminal activity, which the law refers to as "enterprises." An enterprise is any group of people who are "associated in fact" to engage in some conduct. The phrase associated in fact means that the group need not be a formal group, such as a club or a company. Something like a street gang, which is an informal organization, would count as well, as long as it is (1) an ongoing group, (2) has various members functioning as a unit, and (3) has an ascertainable structure beyond simply being a group engaging in conduct.
In order to violate RICO the conduct the group engages in must be a "pattern of predicate activity." Predicate activity is legal jargon for certain specific crimes. The list of crimes in the law is long, but some examples include homicide, robbery, street gang recruitment, and the sale of drugs. In order to be a pattern, there must be at least three separate, but related, acts within three years of each other.
RICO Controversy
While many prosecutors celebrate this law as providing tools necessary to clean up street gangs, there are also concerns about the power this gives to police and prosecutors. RICO violations come with serious penalties, such as a mandatory minimum sentence of seven years and a maximum of 30 years, which are placed on top of the sentences for the underlying crimes that made up the predicate acts. This means that someone only vaguely related to the gang or running minor errands can end up facing penalties that are disproportionate from their crimes.
If you have recently been charged with RICO violations or some other crime, reach out to an Kane County criminal defense attorney today. Our firm is here to help you defend your rights.
Last modified on