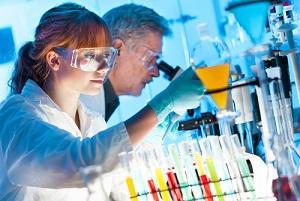 In the saccharine world of television procedural dramas, forensic investigations into criminal activities take a matter of days if not mere hours to pinpoint a suspected perpetrator. While everyone knows that an episode of CSI: Crime Scene Investigation is hardly a depiction of reality, many are often surprised to find out that the processing of forensic evidence, including rape kits and other samples related to sex crimes, often take weeks and months to be processed in a police crime lab. Around Illinois, and in the Chicago area especially, police labs are overwhelmed by a backlog of work that is creating serious problems for prosecutors and sex crime victims.
Thousands of Untested Rape Kits
According to the director of the Illinois State Police crime laboratory, the lab is severely understaffed and currently faces a backlog of biological evidence involving almost 2,200 sexual assault cases. Authorities in Chicago report that, on average, DNA test results from a rape kit take about a full year to come back from the lab. In the meantime, victims are left trying to put their lives back together without being able to move forward in the case against the perpetrator. Police and prosecutors are equally frustrated, as the results of rape kit testing often provide much-needed direction for their investigations.
New Legislation
Illinois Attorney General Lisa Madigan and Cook County State's Attorney Anita Alvarez are spearheading an initiative to improve the response and evidence practices regarding rape and other sex crimes in the state. Together, along with representatives from the state's Joint Sexual Assault Working Group, they announced new legislation aimed at helping victims get the assistance they need. The bill would create new policies regarding training, reporting procedures, and evidence handling and processing.
Victims would also be able to request updates on the status of rape kit testing with the Illinois State Police lab required, in most cases, to provide a timely response. The hope is that increased awareness of the situation and better training will result in faster turnaround times and reduction in the backlog of pending tests.
Charged With a Sex Crime?
If you have been accused of sexual assault or rape, the results of a rape kit test can obviously impact your life as well. However, you cannot afford to wait until the tests come back before seeking quality legal representation. Contact an experienced Elgin criminal defense lawyer right away to discuss your case. At the The Law Office of Brian J. Mirandola, we offer a free, confidential consultation so that you can get the information you need about what to do next. Call 847-488-0889 to schedule an appointment today.
Sources:
http://www.rebootillinois.com/2016/04/19/editors-picks/frank-main/illinois-state-crime-lab-takes-a-year-to-test-rape-kits-alvarez-says/56288/
https://www.dnainfo.com/chicago/20160420/downtown/new-sex-assault-bill-will-help-rape-victims-get-justice-officials-say
https://enewspf.com/2016/04/21/attorney-general-madigan-announces-bill-to-improve-response-to-sexual-assault-crimes/
Last modified on