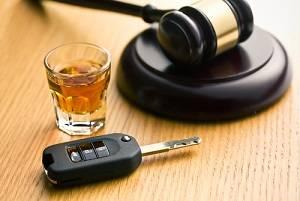 Under Illinois law, driving is not a guaranteed right that all citizens automatically have. It is a privilege that can be suspended or revoked if necessary. There are several different situations that could lead to the loss of your driving privileges in Illinois, including as the result of driving under the influence (DUI). If your license has been revoked or suspended in relation to a failed or refused BAC test or a DUI conviction, you are required to participate in an administrative hearing before your license can be reinstated.
The Illinois Secretary of State's Office is responsible for virtually all matters related to driver's licenses in Illinois, including reinstatement hearings. Such hearings may be formal or informal, and the type that you must attend will depend on the circumstances that led to you losing your driving privileges.
Formal Reinstatement Hearings
A driver must attend a formal reinstatement hearing if his or her driving privileges were revoked or suspended for:
An offense involving a fatality, including DUI and other traffic offenses; or
A second or subsequent DUI conviction.
If you are required to attend a formal hearing, you must first request a hearing by U.S. Mail and pay a $50 file fee. You will be given a date for your hearing, which can only be held in one of four locations: Chicago, Joliet, Springfield, and Mt. Vernon.
It is important to be fully prepared for your hearing and to bring a copy of your alcohol and drug evaluation report. This report is required to determine your risk category, which determines what requirements you must meet to be considered for reinstatement or a restricted driving permit. A hearing officer will listen to the arguments presented and examine any evidence offered, but the ultimate decision regarding reinstatement will be made by the Secretary of State's Office after the hearing is complete.
Informal Reinstatement Hearings
For less serious offenses, including first-offense DUI and lesser traffic violations, you can meet your hearing requirement through an informal hearing at any Illinois Driver Services location. You do not even need an appointment. As with formal hearings, all documentation from an informal hearing is sent to the Office of the Secretary of State in Springfield, and a decision is mailed to the applicant at a later date.
We Can Help
Northern Illinois can be a challenging place to live and work when you cannot drive. If you have lost your driving privileges as the result of a suspension or revocation related to a DUI or any other charges, contact an experienced Kane County license reinstatement lawyer. Call The Law Offices of Brian J. Mirandola at 847-488-0889 for a free consultation today.
Sources:
http://www.cyberdriveillinois.com/departments/administrative_hearings/hearings.html
https://www.cyberdriveillinois.com/publications/pdf_publications/dah_ih22.pdf
Last modified on