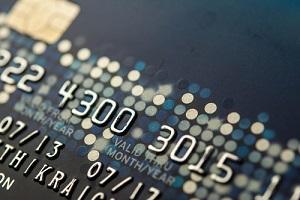 Crimes that affect our wallets, bank accounts, and credit scores do more than interfere with our personal finances. They affect businesses and everyone depending on funds and income derived from those businesses. Advertising scams, internet fraud, and identity theft are not new crimes—they have been hurting consumers and business owners alike for years—but they do continue to evolve and increase in severity over time. One of the most prevalent and troublesome financial crimes today is credit card fraud, and the first thing that most consumers want to know when they discover they are victims of this theft is who will be held responsible.
Who Must Pay for Fraudulent Charges?
There are various Illinois state and federal consumer laws that address this issue in order to protect consumers victimized by credit card theft. For example, you are legally required to pay $50 per card, at most, in the event that someone steals and uses your credit cards. The moment you notify the bank or issuer of the card(s) that the card has been stolen, you are not legally required to pay for any unauthorized charges that incur after that notification.
Notifying the Bank
Although you are not bound by law to pay for unauthorized purchases on your card, timing is important. It is crucial to report the lost or stolen card immediately, as it is very common for thieves to rack up credit limits on stolen cards within hours or even minutes of the theft, leaving you responsible for any potential charges from that moment on. The sooner you report the card to the bank, the less you will be held responsible for when it comes time to address the charges on the account. It is also recommended that you follow up with written confirmation of your notification after you call the bank to report the case. Document everything, paying special attention to the time, date, and any details surrounding the fraudulent charges.
Other Important Details
There are number of things to keep in mind if you think that may have been the victim of credit card fraud:
Federal law states you should notify a card issuer of a lost or stolen card via written notification immediately, particularly within 60 days of the event. The issuer is required to respond to your notification within 30 days of receipt;
You have zero liability if you make your report before any fraudulent charges are made, or limited to $50 if you report within two days. After that, you can be liable for up to $500 or more within a 60-day period; and
If your card is not lost but only the number is used to make unauthorized purchases, you are not responsible for paying any of those charges as long as you report them within 60 days of your credit card statement.
Most credit card issuers offer credit monitoring programs, and you can take a proactive approach to monitoring yourself by being vigilant with your account statements and activity. Fraudulent charges, however, can still slip through the cracks.
Criminal Charges for Credit Card Fraud
While there are resources available to help consumers protect themselves financially, being charged with credit card fraud can change your life, especially if the allegations are not true. If you have been accused of using fraudulently using another person's credit card, contact a Kane County criminal defense attorney today. Call 847-488-0889 to schedule a free consultation with The Law Office of Brian J. Mirandola.
Source:
http://www.ilga.gov/commission/lru/consumerlaws2014.pdf
Last modified on