Guidance and Tips for Illinois Crime Victims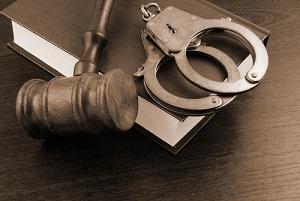 Whether you have somehow been involved or associated with the sale or transport of illegal drugs, are a victim of domestic violence, or have the unfortunate experience of being exposed to a child abduction case, there are countless resources for Illinois crime victims. When you are victim of a crime, however, it is easy to feel overwhelmed and unsure of where to turn for help. In the most unfortunate situations, you could even find yourself being charged in connection with the crime, making your life even more difficult.
In certain areas of the law, it is easy to caught up in a world of trouble, despite being a victim or innocent bystander, including:
Illegal Drugs
One of the most prevalent crime battles in Illinois is monitoring the growth and sale of illegal drugs, such as marijuana. State police are constantly on guard to protect residents and enforce laws that prevent the cultivation and distributon of this and other drugs. Should you find yourself in the presence of an illegal drug, you can do the following to protect yourself from prosecution and help assist police:
Do not attempt to take samples for evidence;
Do not leave any potential signs of your presence in or around the area;
Do not linger or return to the area; and
Notify law enforcement right away with any and all available details.
Child Crimes
Child crimes such as abduction are not just an Illinois problem; they are a nationwide concern, and any child can be victimized. Parents, teachers, and caregivers can do a number of things to help prevent these crimes, such as preparing children to protect their own safety using various techniques. Role-playing is a great way to teach children how to be discerning with suspicious or potentially dangerous predators.
If you or someone you know experiences a child-related crime, contact authorities immediately and try to provide as many details as possible, such as the suspicious person's vehicle information and a description of their appearance, as well as the child's most recent whereabouts. Your participation can also help you avoid potential prosecution for obstructing justice.
Domestic Violence
Domestic violence crimes are some of the most common yet most difficult crimes to address as they are emotionally turbulent for everyone involved. Illinois State Police report that a woman in the U.S. is beaten every 15 seconds. If you are a victim of an abuser and would like to leave and get help, filing an order of protection is one of the first steps you can take to protect your safety.
The police can accompany you to remove your belongings from the home and help you file the police report. Some important items to pack when you leave include keys, wallet, medical records, clean clothes, and sentimental items. Most importantly, consult an experienced criminal law attorney who can help you protect your rights. Remember that answering violence with violence could result in charges against you as well.
No matter what the situation, if you have been charged in connection with a crime you did not commit, you need an experienced Elgin criminal defense attorney on your side. Call the The Law Office of Brian J. Mirandola today at 847-488-0889 for a free consultation.
Sources:
http://www.isp.state.il.us/crime/domesticviol.cfm
http://www.isp.state.il.us/crime/childprotacts.cfm
Last modified on