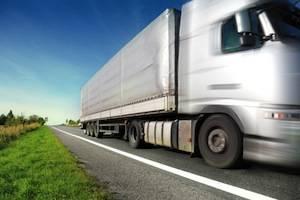 For Illinois drivers, a Class D license is for standard motor vehicles, and Class A, B, and C are considered a commercial driver's license (CDL). While a license suspension can have a significant impact on regular drivers, it can put a CDL holder's livelihood at risk.
For CDL drivers who transport material goods and supplies across the country, a suspension of driving privileges means they cannot perform the duties of their job, and driver's license reinstatement becomes imperative.
Here are some answers to common CDL-related questions:
Can I Obtain a CLP with a Suspended License?
Illinois state law requires a valid Class D license to obtain a Commercial Learner's Permit (CLP), which spans 180 days. Your regular license must be valid for that entire duration to earn a CLP. Therefore, if your base license is suspended before course completion, a CLP will not be issued.
Does One License Suspension Affect Another?
Truck drivers often wonder if they lose their commercial driver's license, do they keep their base license, or vice-versa. As a commercial driver, you are held to a higher standard than other drivers on the road. Not only do you have more training and practice, you also typically have a significantly larger vehicle while on the job. Even if you are behind the wheel of your family car, receiving a DUI citation or other driving violation also affects your CDL. For example: If you lose your non-CDL license due to alcohol impairment while driving, you also lose your CDL for one year. If, however, only your CDL is suspended or revoked, under certain circumstances, you may apply to keep limited driving privileges for a private, non-commercial vehicle.
Ask a Kane County CDL Defense Attorney
If you are a CDL holder, and either of your licenses face suspension, you should speak with an Illinois CDL defense attorney as soon as possible. If you act fast, your lawyer might help prevent the suspension or achieve full reinstatement. The Law Offices of Brian J. Mirandola understand how necessary your license is for you and your family. We have more than 20 years of experience helping people get back on the road. Find out how we can help by calling our office today at 847-488-0889 to schedule your free initial consultation.
Sources:
https://www.drive-safely.net/illinois-drivers-license-classifications/
https://cyberdriveillinois.com/departments/drivers/drivers_license/CDL/cdl.htm
Last modified on